In the Dark is a recipient of the 2016 Peabody Award.
The investigation into the abduction of Jacob Wetterling yielded no answers for 27 years. We investigate how law enforcement mishandled one of the most notorious child abductions in the country and how those failures fueled national anxiety about stranger danger, led to the nation's sex-offender registries and raise questions about crime-solving accountability.
Learn more.
Curtis Flowers has been tried six times for the same crime. For 21 years, Flowers has maintained his innocence. He's won appeal after appeal, but every time, the prosecutor just tries the case again. What does the evidence reveal? And how can the justice system ignore the prosecutor's record and keep Flowers on death row? Season Two begins May 1.
Learn more.
Season Two: The Trailer
Email Updates
When we publish episodes in Season Two, we'll let you know.
Season One Episodes
The abduction of Jacob Wetterling, which made parents more vigilant and instigated the first national requirement that states track sex offenders via registries, took place before moonrise on a warm October night in 1989.
When Jacob Wetterling was taken, authorities launched what would turn into one of the largest searches for any missing person in the history of the United States. But that first night, law enforcement didn't cover all the basics.
The closest you can get to a conversation with Jacob Wetterling about his abduction is to talk to Jared Scheierl, who was forced into a car and assaulted by Danny Heinrich in January 1989. That was nine months before Jacob.
The Wetterling abduction story kept getting bigger as the case served as a conduit for public fear and grief. Capitalizing on a growing sense that pedophiles lurked in every shadow, the likes of Maury Povich and Geraldo Rivera joined the cause with sensational retellings of the crime and its consequences.
Dan Rassier now wishes he'd insisted that police search his family's St. Joseph farm top to bottom the night Jacob Wetterling was abducted. That way, they would have known there was nothing to find. And it would have been harder for them to come back 21 years later to search with backhoes and declare him a "person of interest" in the case.
In the 1970s and early '80s, missing children weren't considered a policing priority. You couldn't even enter missing child information into the FBI's national crime database. But that changed quickly. A series of high-profile cases created a public uproar.
Soon after the abduction and murder of Jacob Wetterling in 1989, Stearns County sheriff's investigators came face to face with his killer, Danny Heinrich. Then they let him go. It wasn't the first time that had happened in Stearns County.
In November 2012, a police officer named Tom Decker was shot and killed in Cold Spring, Minn., after getting out of his car to check on a man who lived above a bar. The man was quickly arrested and held in the Stearns County jail. He was interrogated but then released without charges. The state crime bureau later ruled him out as a suspect.
When Danny Heinrich confessed in court on Sept. 6 to abducting and murdering Jacob Wetterling and assaulting Jared Scheierl 27 years ago, investigators declared that at last, the public had the truth. But despite Heinrich's excruciatingly detailed accounts, the truth remains elusive. Many questions remain unanswered.
Story Updates
The sentencing of Danny Heinrich on Nov. 21, 2016, brought to a close the 27-year investigation into the abduction and murder of Jacob Wetterling. But it didn't end the story.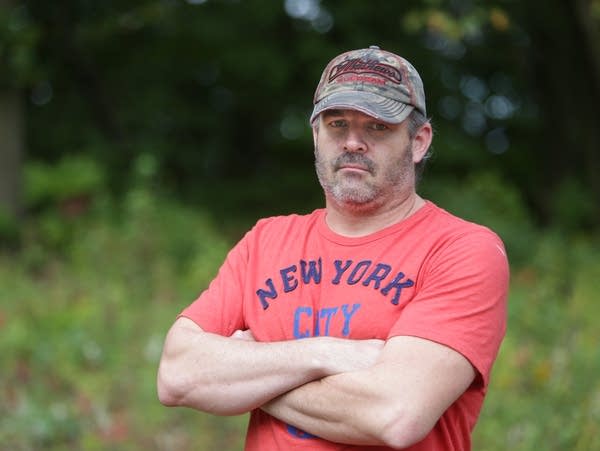 The man falsely suspected of killing a police officer claims his constitutional rights were violated.
Sanner, who led Wetterling investigation, has not apologized to Rassier, and has said he stands behind his actions as sheriff for 14 years. He hasn't commented on the lawsuit.
Extras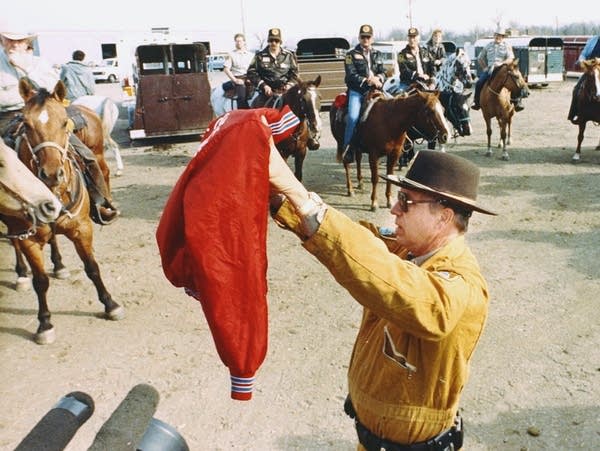 Reporter Madeleine Baran writes the story of how the 1989 abduction of Jacob Wetterling in central Minnesota baffled local, state and federal investigators for years.
Contact Us
We want to hear from you. Send us story ideas for a future season of In the Dark or general feedback about the podcast.