The case against Curtis Flowers relies heavily on three threads of evidence: the route he allegedly walked the morning of the murders, the gun that investigators believe he used, and the people he supposedly confessed to in jail. In this episode, we meet the witnesses who said they saw Flowers walking through downtown Winona, Mississippi, the morning of the murders. Some of their stories now waver on key details.
May 1, 2018
THE BIG QUESTION
There were no witnesses to the four murders at Tardy Furniture on July 16, 1996. But there are quite a few people who say they saw Curtis Flowers walking around Winona that morning. None of the witnesses saw him do anything illegal or especially incriminating. But taken together, they provided the prosecution with a narrative of how Flowers might have committed the crime. And their testimony at all six of his trials was an essential part of the case against him.
On the map below, constructed using witness testimony from Flowers' first trial, we've marked the two versions of what happened that morning: Flowers' alibi route — he says he spent the morning at his house and his sister's house — and the route that prosecutors say he walked to Tardy Furniture. We've highlighted where witnesses say they saw him and noted any inconsistencies in their testimony.
One puzzling feature of the prosecutors' case is how far they say Flowers walked that morning. In the prosecution's telling, he left early, about 7 a.m., and walked roughly 20 minutes across town to the Angelica garment factory, where, they say, he stole a gun from an unlocked car. At that point, standing in the factory parking lot, Curtis could have walked directly to downtown, where Tardy Furniture was located, and waited for the store to open.
Instead, prosecutors say Flowers took a much longer route, walking all the way back across town, another 20-minute trip, to his house, where he stayed for a short time before walking across town again to reach Tardy's. It's a brazen, time-consuming way to commit a quadruple homicide that offers plenty of chances to be seen, especially in broad daylight. But that was the scenario offered at trial. And it helped put Flowers on death row.
Map by Jaime Chismar and Matthew Van Dusen
---
THE KEY WITNESSES
Did Roy Harris undermine Clemmie Fleming's story?
Of all the witnesses who testified in Curtis Flowers' first trial, Clemmie Fleming and Roy Harris were among the most important for the prosecution. According to their testimony, they were riding in Roy's car downtown on the morning of the murders when they saw Curtis running about a block from the crime scene. While that testimony alone didn't prove Curtis' guilt, it certainly helped.
Clemmie had known Curtis for years and, according to her testimony, recognized him right away that morning. Roy corroborated that. He testified in the first trial that she turned to him and said that the man running was Curtis Flowers. This would become a key detail. Curtis' defense team would point out that Clemmie hadn't spoken with investigators until nearly nine months after the crime. How could she remember exactly whom she saw that day?
In his closing argument, prosecutor Doug Evans sought to undermine that criticism. "They want to jump on Clemmie," he told the jury, "but what is the most important part? While that person was running, Clemmie told him, 'That is Curtis Flowers.' We are not talking about a week later or a month later that she decides that's the person she saw running. We are talking about immediately after he killed the folks and was running from the store, she said, 'That is Curtis Flowers running right there.'"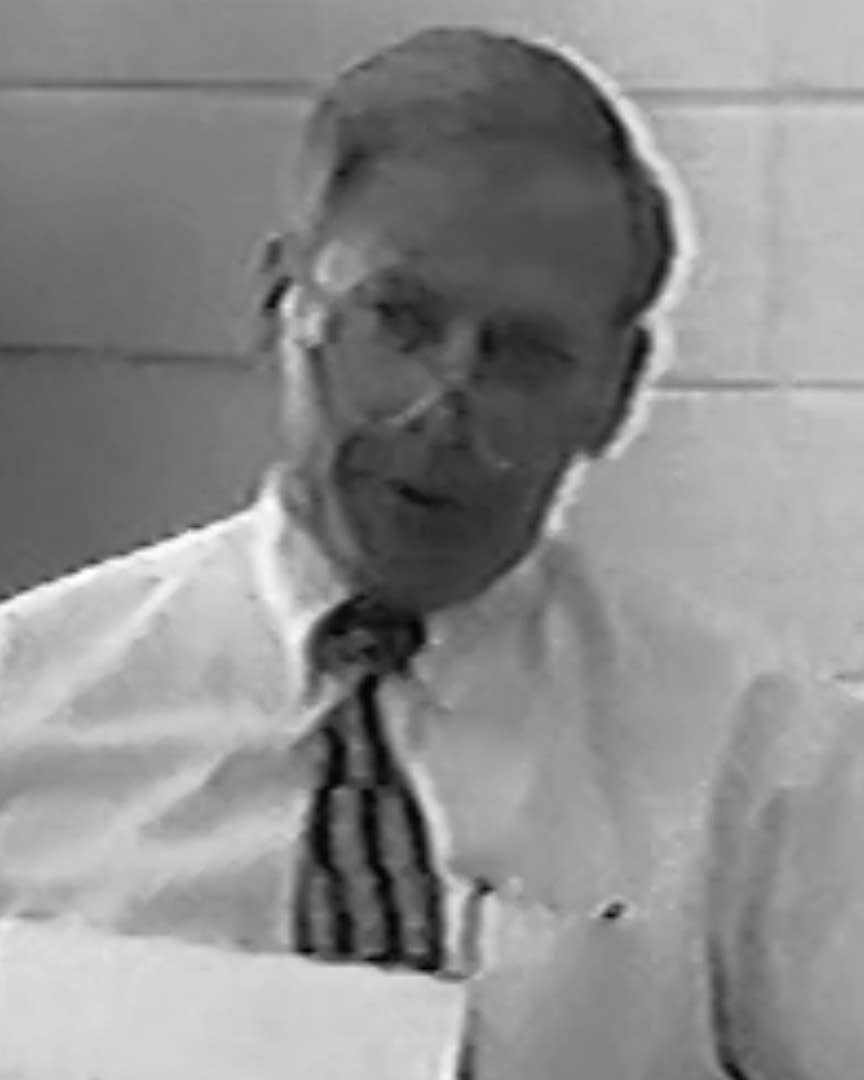 But did she really say that? Roy later recanted that part of his story. At Flowers' second trial, in 1999, Roy testified that Clemmie wasn't even in the car with him when he'd driven downtown about 9 a.m. the day of the murders. He did see a man running past his car, he said, but he didn't recognize the man at the time, and Clemmie hadn't been there to identify him. At Flowers' second trial, Roy testified that, having later seen a photo of Flowers, he could say for certain the man he saw running in July 1996 wasn't Curtis Flowers. Roy told a similar version of events in a subsequent trial and to our reporters during a recent interview.
Meanwhile, Clemmie has also stuck by her story. But they can't both be right. At the very least, Roy's changed testimony calls into question Clemmie's account.
After Roy changed his story, investigators moved to make sure Clemmie's version of events remained the same. They taped the following interview with her in 1999. The man asking most of the questions is the district attorney's investigator, John Johnson.
---
LETTER FROM WINONA
Winona has long billed itself as "The Crossroads of North Mississippi." Driving through town, you see the slogan referenced all over. There's the sign on The Winona Times building that says, "Serving the Crossroads." Down near Front Street, there's Crossroads Jewelers. And up Highway 51, you can see Crossroads Family Medicine and Crossroads Small Engine Repair.
Winona has been at a crossroads since its earliest days. The Mississippi Central Railroad laid down its last bit of track there in 1860, completing a line from Chicago to New Orleans. In 1889, another rail line came through, this one connecting the cotton plantations in the west with Alabama coal country to the east. These days Winona is no longer a nexus for transit and trade. Neither railway runs through the town anymore, and most of the industry is long gone.
But Winona does still sit at a crossroads — a cultural one. To the west is the Mississippi Delta, a flat swampy expanse with a large African-American population that's home to the blues, a proud civil rights history and at least one street named after Barack Obama. To the east is the hill country, a mostly white, politically conservative region with a strong evangelical streak, an affinity for deer hunting and roadways more likely to honor Robert E. Lee. Between them is Winona.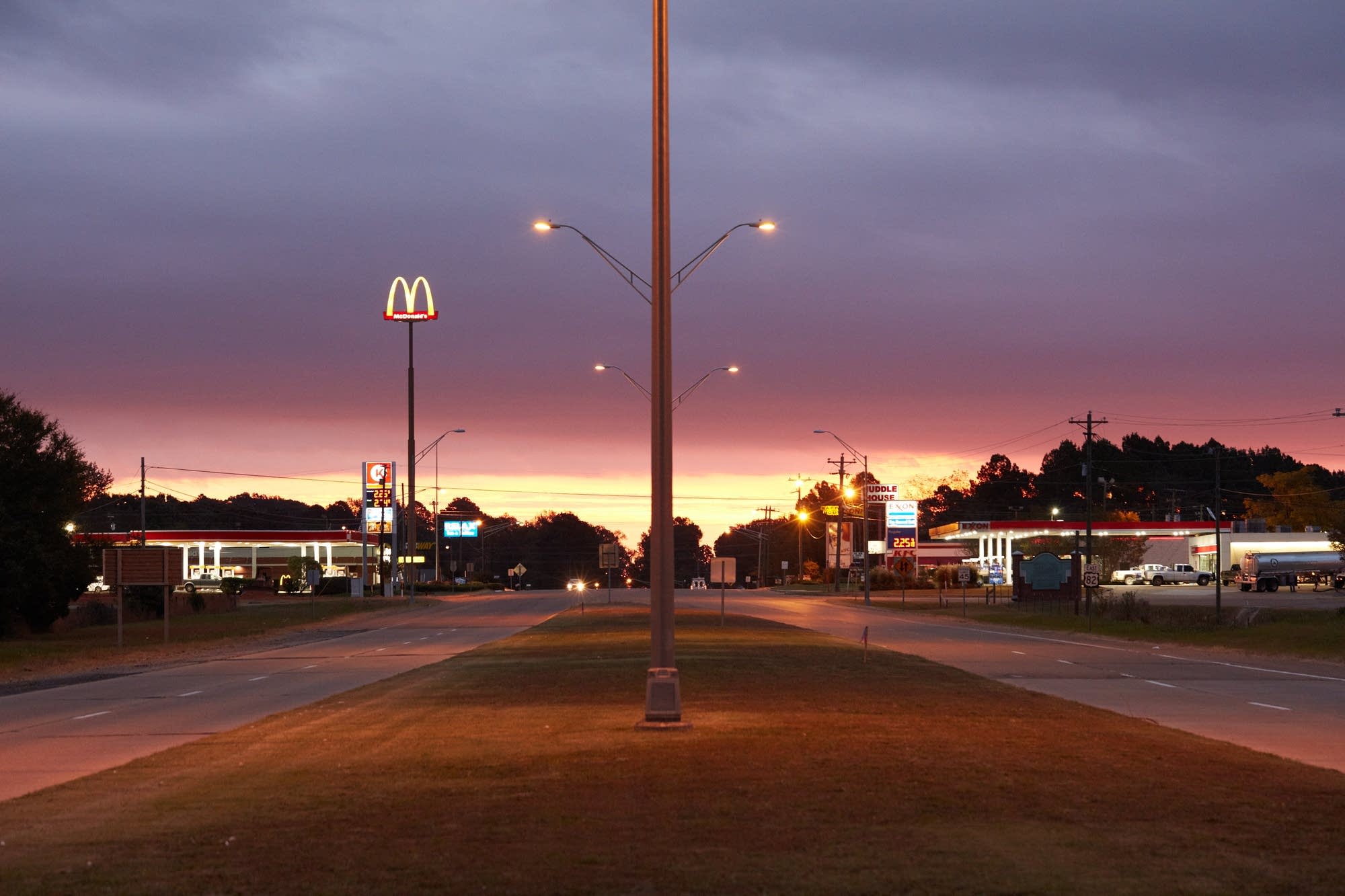 The town's population of about 4,500 is roughly half African-American. But unlike in the Delta, where the civil rights movement ushered black leaders into prominence, African-Americans in Winona have struggled to attain political power. In 1994, a proposal to name part of a downtown street after Martin Luther King Jr. failed. Two black aldermen were for it, and three white aldermen voted against it. One of those white aldermen, Jerry Flowers, is now the town's mayor. Winona has never had a black mayor.
That nearly changed in an election last June. Flowers, the incumbent and a former accountant, was challenged by Vickie Baskin, a leader in the town's oldest black church, a social worker and ex-bailbondswoman.
On election night, the race was too close to call. The vote largely broke along racial lines. Winona's two predominantly black areas went overwhelmingly for Baskin, while two mostly white wards supported Flowers. When the final numbers were counted, Flowers was re-elected by 17 votes.
Though Baskin lost, some saw her narrow defeat — she'd lost to Flowers in 2009 by 185 votes — as progress. In fact, the town had very few black elected officials until a class-action lawsuit filed on behalf of Winona's black residents forced changes to how Winona elected aldermen in 1991. It changed a system that had nearly guaranteed white hegemony, to one that gave African-American candidates a chance.
"You have to remember till about 1978, you couldn't get elected if you wanted to run for state representative unless you were approved by the White Citizens' Council," said Orman Knox, a local election commissioner. "When you ask me why there's no black people in here, that's it," said Knox, who is black, thumbing through a book of local history published in 1993.
---
Curtis Flowers and his family
The video below is the only known recording of Curtis Flowers. It is undated, but Curtis looks to be in his early 20s. He's singing the lead for The Unionaires, a group he and his father belonged to. Before prison, Curtis sang in a gospel group on most Sundays.
By all accounts, singing was Curtis' favorite pastime. Some friends remember gospel as just about the only thing Curtis ever talked about. His love of singing likely came from his religious upbringing and his father, Archie, who's been singing in gospel groups for about 40 years.
The Flowers are a close-knit family. Curtis' parents, Archie and Lola, drive 70 miles to visit Curtis in Parchman prison every other week. They still live in the place where they raised Curtis and his five siblings in Winona. Their front porch looks out over the ruins of J.J. Knox School, its crumbling walls overtaken by vines. Kids play on the concrete slab that remains. Knox was the black school in Winona until the town was integrated by court order in 1970. Four years later, it was destroyed by fire. Most everyone in the community believes that the fire was arson, and that the arson was related to school integration.
The Flowers' house also burned down. In 1999, just before Curtis' second trial, Archie and Lola's daughter heard a pop and then saw the flames. The house was quickly overtaken. Sometime later, one of Lola's relatives overheard a white person in town say something terrifying: "If they let that nigger go, another house going to burn." No one was injured in the fire, and the Flowers eventually rebuilt their house in the same spot. But they'd lost everything inside, including all their photos of Curtis.
After both fires, the Winona Fire Department called in the Mississippi State Fire Marshal to investigate. The fire marshal ruled that the fire at the Flowers house was accidental. Its investigation into the fire at J.J. Knox was inconclusive, finding no evidence of arson. Still, many in Winona have their suspicions that the fire wasn't an accident. The fire marshal's report is below.
---
Subscribe for story notifications
We'll send you an email when new episodes of In the Dark are published.
---
PRODUCER
Natalie Jablonski
ASSOCIATE PRODUCER
Rehman Tungekar
REPORTING
Parker Yesko
Will Craft
WEB EDITORS
Dave Mann
Andy Kruse
EDITOR
Catherine Winter
EDITOR-IN-CHIEF
Chris Worthington
MUSIC
Gary Meister
Johnny Vince Evans
AUDIO MIX
Corey Schreppel
Veronica Rodriguez
---
Feedback and support
We're interested in hearing about the impact of APM Reports programs. Has one of our documentaries or investigations changed how you think about an issue? Has it led you to do something, like start a conversation or try to do something new in your community?
Share your impact story
.
---
Additional materials