In the Dark
Flowers v. Mississippi: What to expect
How the arguments in the Curtis Flowers case might play out before the Supreme Court.
It's been a long climb, but Curtis Flowers has finally reached the pinnacle of the American justice system.
For more than two decades, he's been trying to prove he wasn't the person who murdered four people at Tardy Furniture in Winona, Mississippi, on July 16, 1996. Flowers' appeal of his 2010 conviction, handed down at his sixth trial for the crime, has stretched on for nine years.
Now, at last, on Wednesday morning, March 20, his case will go before the highest court in the nation. Few defendants get such a chance. Roughly 1 percent of appeals to the U.S. Supreme Court reach this stage.
Flowers won't be there when the court's nine justices hear oral arguments on whether to overturn his conviction; he'll remain in his cell on death row in Mississippi's Parchman prison. One of his lawyers, Sheri Lynn Johnson of the Cornell University Death Penalty Project, will argue on his behalf. Because Flowers is the "petitioner" to the court, Johnson will go first. After that, Mississippi Assistant Attorney General Jason Davis will present the state's response. Each side will have 30 minutes.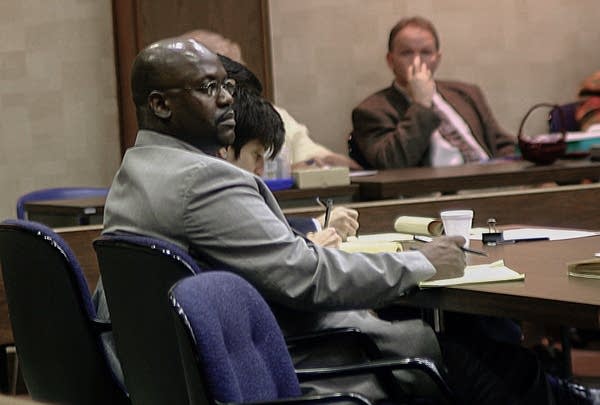 It's hard to know exactly how the oral arguments will proceed. The justices often interrupt the attorneys with questions that can steer the hearing in unexpected directions. But the contours of each side's arguments have been outlined in legal briefs filed the past few months. The briefs focus on whether the prosecutor in Flowers' case, District Attorney Doug Evans, discriminated against black prospective jurors in violation of the 1986 Supreme Court ruling in Batson v. Kentucky, which deemed racial discrimination in jury selection unconstitutional. That's the issue the court laid out when it agreed to hear Flowers' case in November 2018.
The petition for a writ of certiorari is granted limited to the following question: Whether the Mississippi Supreme Court erred in how it applied Batson v. Kentucky, 476 U. S. 79 (1986), in this case.
Here's what the two sides have argued so far.
Curtis Flowers' argument
In their petitioner's brief, filed in December, Flowers' lawyers argue that his 2010 conviction and death sentence — handed down by 11 white jurors and one African-American — should be reversed. They contend that Flowers' constitutional rights were violated when Evans struck five of the six African-Americans during jury selection because, they say, of race.
In that 2010 trial, Evans had to explain to the court his reasons for striking the five black prospective jurors. Flowers' attorneys write in their brief that the race-neutral reasons Evans offered were simply covers, or pretexts, for racial discrimination. There's precedent for questioning Evans' truthfulness, the lawyers point out: Batson "was intended to address the possibility that a prosecutor's stated reasons are false." In 2016, they made a similar argument to the Mississippi Supreme Court, which ruled against them.
Flowers' lawyers argue that the Mississippi Supreme Court was wrong because it didn't correctly assess Evans' lack of credibility. They point out that Evans has a history of racial bias in jury selection: Twice before he's been found by courts to have violated Batson in Flowers' case. They recount Evans' record throughout Flowers' many trials: He struck every single black juror at Flowers' first and second trials and removed only black jurors in the third and fourth.
Evans had already shown himself, at least twice in this same case, to be willing both to violate the Constitution and to try to conceal his racial motivation. Given that very proxomate history of discrimination and dissembling, any court reviewing the evidence of discrimination was obliged to be skeptical of Evans' stated reasons.
The lawyers make the case that, at Flowers' sixth trial, "Evans did not renounce racial discrimination, but merely made more efforts to conceal it." They say that Evans investigated black prospective jurors more rigorously, that he asked the ones he struck an average of 29 questions each when he asked the white ones he seated only one each, that he misrepresented their statements and, finally, that he struck them even though they were no more problematic than white jurors he accepted. The U.S. Supreme Court has reversed convictions based on similar arguments in the past.
Several groups have filed friend-of-the-court briefs in support of Flowers' case. The Magnolia Bar Association and the NAACP Legal Defense Fund both detail the long history of race discrimination in Winona and argue that Evans has continued that legacy. They cite research by In the Dark that found that Evans and his assistant prosecutors have struck black prospective jurors at 4.4 times the rate they struck white prospective jurors over Evans' 26-year tenure as district attorney.
In another friend-of-the-court brief, former high-ranking Department of Justice officials, including former acting Attorney General Sally Yates, write that preventing racial bias in jury selection is essential to ensuring equal protection under the law for all Americans. "The Mississippi Supreme Court's cavalier disregard of the history in this case," they write, "cannot be squared with this critical principle."
State of Mississippi's argument
In their respondent's brief, lawyers from the Mississippi Attorney General's office contend that Flowers' 2010 conviction and death sentence should be upheld. They argue that the Mississippi Supreme Court settled the case correctly, and that Flowers' constitutional rights weren't violated.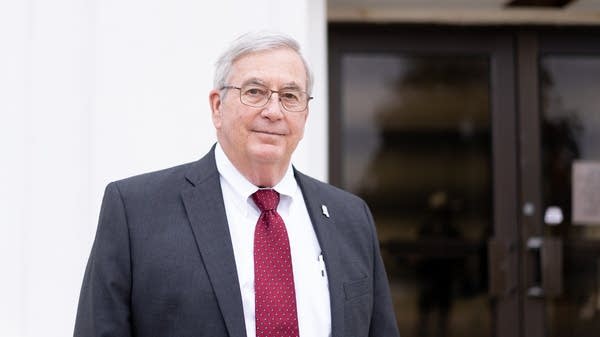 The lawyers make the case that Evans didn't engage in racial discrimination during jury selection at Flowers' sixth trial. They say the reasons Evans gave for striking the five black jurors were true and backed up by their own testimony. They also argue that the prosecutor asked additional questions of black prospective jurors only because the jurors' initial responses were "unclear or needed further elaboration."
The state urges the justices to defer to the earlier rulings of Judge Joey Loper, who was present at trial and witnessed Evans' demeanor during jury selection. The lawyers stress that Evans' previous two Batson violations don't imply a third:
The notion that a past Batson violation warrants relief automatically, in a subsequent trial, is one that is not supported by the precedent of this Court. That however, is the gist of Petitioner's arguments, that District Attorney Doug Evans should not have been allowed to exercise any peremptory strikes because in Flowers' third trial, he was determined to have committed a Batson violation.
The state's brief argues that in Flowers' sixth trial, there were no "'smoking guns' with regard to evidence of racial animus," contrasting the case against two especially egregious examples of discrimination — Miller-El and Foster — that set Supreme Court precedent in the years after Batson.
No friend-of-the-court briefs have been filed in support of the state's case.
After the oral arguments, the justices will discuss the case and then, sometime before the end of their term this summer, rule on whether Flowers' conviction still stands.
Linked below are all the briefs filed with the Supreme Court:

The second season of the In the Dark podcast is about the case of Curtis Flowers, who was tried six times for the same crime.
Learn more
.