It's been 11 days since the U.S. Supreme Court threw out Curtis Flowers' conviction. And the story has taken yet more surprising turns since. In recent days, there have been three other significant developments, including new details from a key witness, that may change Flowers' fate.
July 2, 2019
A BLOW TO THE PROSECUTION
Six times Clemmie Fleming has taken the witness stand to testify that she saw Curtis Flowers running from Tardy Furniture in Winona, Mississippi, on the morning that four people were murdered there. But she won't do it a seventh.
That's because, in an interview with In the Dark last week, Fleming recanted her testimony. She said she's never known what day she saw Flowers running.
"The whole time I've been telling them, I don't remember the day," Fleming said. "I've been confused of the day from the beginning. I just didn't know how to say it. I was scared I was going to go to jail."
Fleming's testimony was critical to the state's case against Flowers in all six trials because her statements placed him near the scene of the crime on the morning of July 16, 1996. As a prosecution witness, Fleming was second only in importance to jailhouse informant Odell Hallmon, who testified in four trials that Flowers confessed to committing the murders. Last year, Hallmon also recanted to In the Dark, saying that he told District Attorney Doug Evans what the prosecutor needed so he could receive leniency for his own crimes. "I helped them. They helped me. That's what it all boiled down to," Hallmon said.
Now, with the U.S. Supreme Court having overturned Flowers' conviction and a seventh trial possibly looming, prosecutors have lost their two most important witnesses.
---
"Although there have been six trials, the prosecution is yet to obtain a valid conviction. This is unprecedented in capital murder cases. Meanwhile, Curtis Flowers has spent 22 years in prison, most of it on death row. It is time to bring this case to an end and dismiss it without any further trials."
-ROB MCDUFF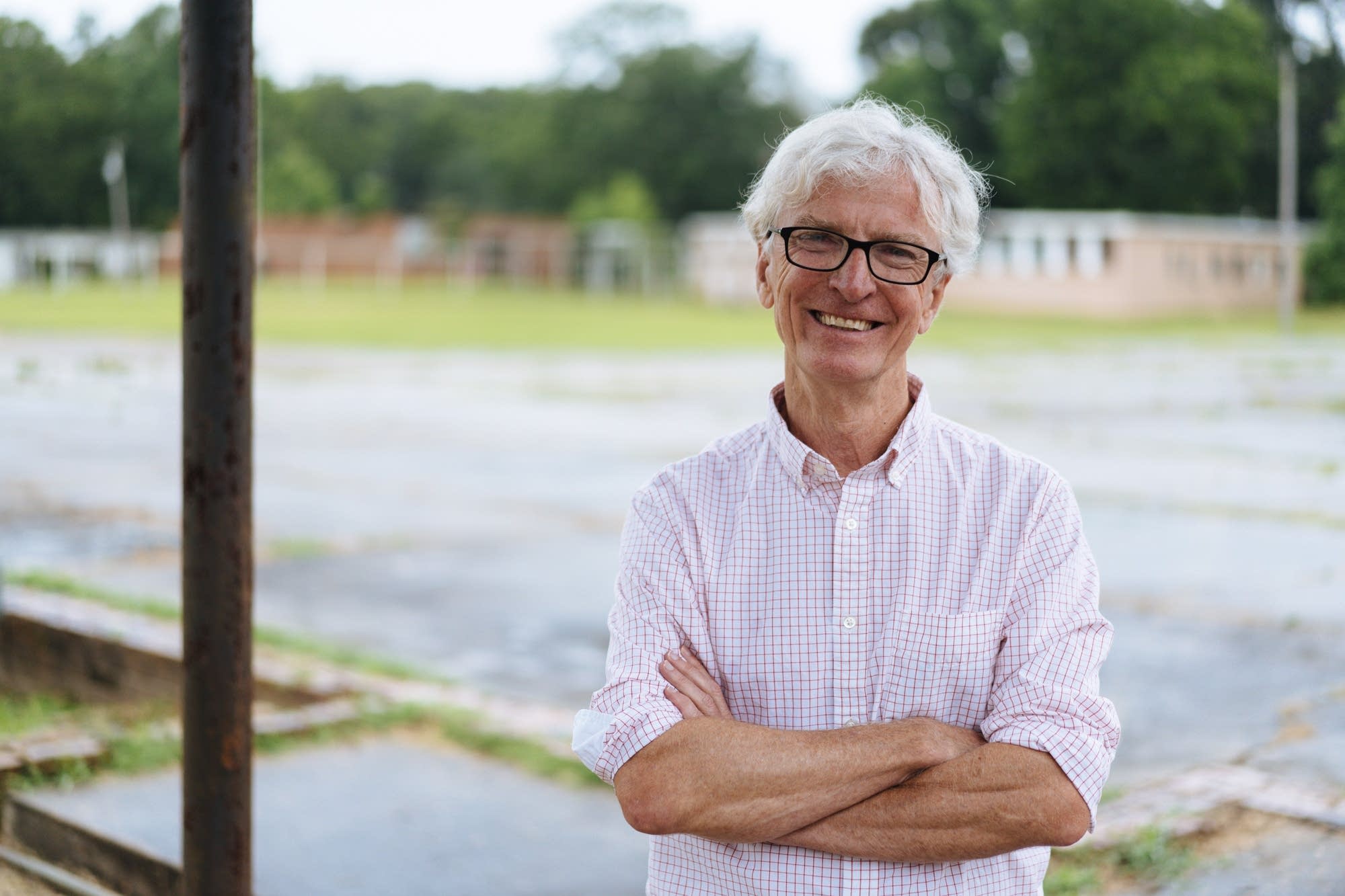 Rob McDuff is the civil rights attorney taking over the helm of Curtis Flowers' defense. McDuff once uncovered misconduct by Doug Evans' office in the prosecution of another client,
Bobby Joe Townsend
.
PHOTO: Hunter Hart for APM Reports
---
AN ALIBI THAT DIDN'T CHECK OUT
At first, Willie James Hemphill was calm.
It was June 21 — just an hour before the U.S. Supreme Court would overturn Curtis Flowers' conviction — and reporters for In the Dark had intercepted Hemphill at a courthouse in Indianapolis. They wanted to ask him about his alibi for the day of the Tardy Furniture murders, an alibi that hadn't checked out.
Hemphill seemed surprised when reminded that he'd told In the Dark in June 2018 that he was with an old friend named Twanda Woods. And he was undeterred, at first, when he was told that Woods hadn't corroborated his story. Soon that would change.
In the Dark has previously reported that Hemphill was an initial suspect in the days after the July 1996 murders in Winona, Mississippi. Records show he was questioned — Hemphill said he was interrogated for hours — and held for 11 days before being released. Nothing in the investigative file for the case explains why officers let him go.
When reporters talked to Hemphill last year, he said investigators cleared him because he had an alibi — he called it "airtight." He said: "If it wasn't for the fact that I had an airtight alibi, I could be the one on death row right now."
"I was nowhere near the scene," he said. "I was out of the whole jurisdiction ... in another state."
Initially, Hemphill refused to provide further details of his whereabouts on July 16, 1996. But after several hours of interviews conducted over two days, Hemphill finally disclosed his alibi: He said he was at a mall in Memphis at the time of the murders, with a Winona woman named Twanda Woods.
It would indeed have been a solid alibi — except it didn't check out.
---
"When I said the guy unpredictable, the guy unpredictable. You don't know what he's gonna do."
-MICHAEL FORREST, ON WILLIE JAMES HEMPHILL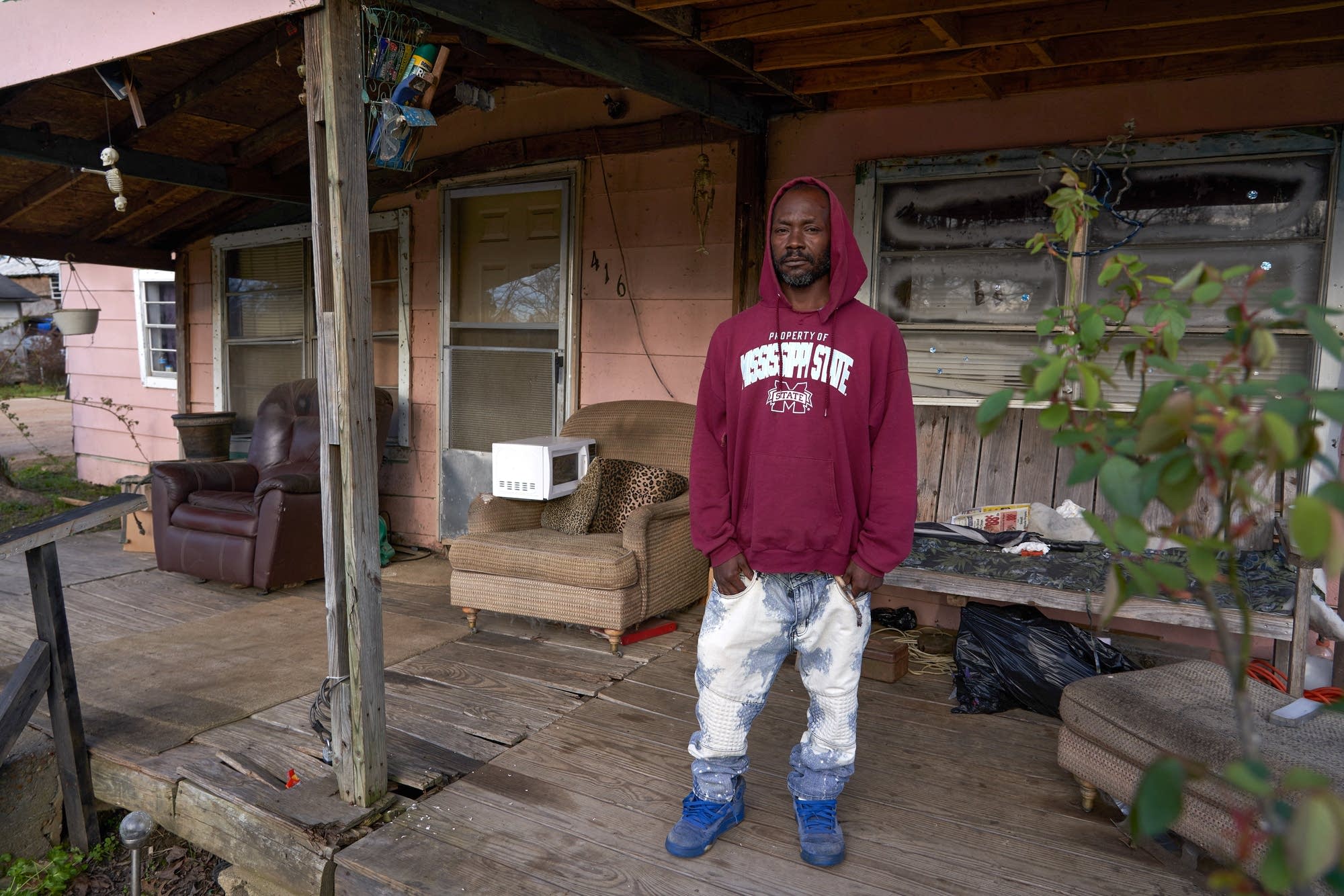 Michael Forrest used to hang out with Hemphill in Winona around the time of the Tardy Furniture murders.
PHOTO: Ben Depp for APM Reports
---
TIMELINE
After learning that Willie James Hemphill was an initial suspect in the murders at Tardy Furniture, reporters for In the Dark wanted to find out if he'd ever broken the law before. The answer was yes — many, many times.
Reporters spent months combing through police and court records in Mississippi, Tennessee and Indiana to compile his extensive, and at times violent, criminal history. He's shown a fearlessness about committing brazen attacks and thefts in daylight with high risks and low payoff, in places close to where he's lived and where people are more likely to recognize him. He's also targeted women in general and often women carrying purses. And he's shown a quick and violent temper, particularly with women who don't comply with his demands.
---
Subscribe for story notifications
We'll send you an email when new episodes of In the Dark are published.
---
PRODUCER
Natalie Jablonski
ASSOCIATE PRODUCER
Rehman Tungekar
REPORTING
Parker Yesko
Will Craft
WEB EDITORS
Dave Mann
Andy Kruse
EDITOR
Catherine Winter
EDITOR-IN-CHIEF
Chris Worthington
MUSIC
Gary Meister
Johnny Vince Evans
The Melody Kings
AUDIO MIX
Johnny Vince Evans
REPORTING AND
PRODUCTION ASSISTANCE
Britta Greene
Nikki Pederson
Heena Srivastava
Chris Julin
Curtis Gilbert
Tom Scheck
---
Additional materials