Curtis Flowers sues District Attorney Doug Evans
The Mississippi man tried six times for the same crime alleges in a lawsuit that Evans and three investigators committed misconduct that led to his wrongful imprisonment for more than two decades.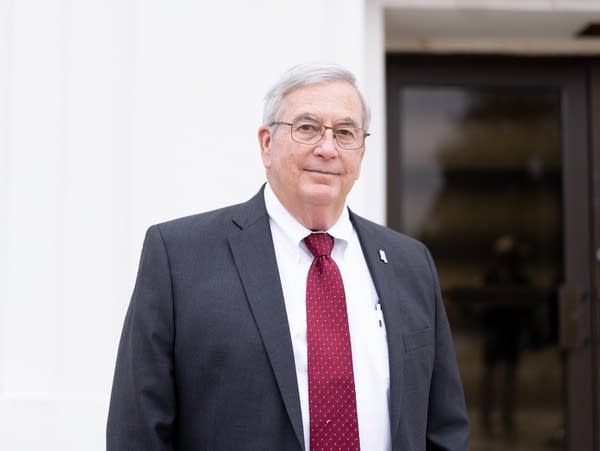 Curtis Flowers — the Mississippi man who endured six trials, four death sentences and nearly 23 years behind bars before charges against him were dropped — is suing the prosecutor and investigators he believes are responsible for his ordeal.   
Attorneys for Flowers filed a lawsuit on Friday in federal court in Mississippi against District Attorney Doug Evans. The suit also names John Johnson, a former investigator for the district attorney's office, along with Jack Matthews and Wayne Miller, who worked on the case for the Mississippi Highway Patrol.
The suit accuses Evans and the other defendants of concocting a murder case against Flowers that violated his rights under the Fourth, Sixth and Fourteenth Amendments of the U.S. Constitution, and sections of the Mississippi Constitution. Flowers seeks damages from each of the defendants and "further relief as the Court deems equitable and just." 
The lawsuit alleges misconduct including coercion of witnesses, failing to thoroughly investigate alternate suspects, and excluding Black people from serving on juries in the case. "Given the absence of any solid evidence against Mr. Flowers, Defendants engaged in repeated misconduct to fabricate a case that never should have been brought," the complaint states. 
Evans didn't respond to messages left at his office and home on Friday. Miller said he had no knowledge of the suit and didn't comment. Johnson and Matthews couldn't be reached for comment.
In a legal saga spanning more than two decades, Flowers was tried six times for the 1996 murders of four people at Tardy Furniture in Winona, Mississippi. An investigation by APM Reports' In the Dark podcast found that the case was based on flawed and unreliable evidence. The U.S. Supreme Court reversed Flowers' last conviction in June 2019, ruling that Evans had violated Flowers' constitutional rights by excluding Black people from the jury. After Evans recused himself from the case, the Mississippi Attorney General's Office dropped the charges against Flowers in September 2020, and the state later awarded him $500,000 in compensation. 
"Curtis Flowers can never get back the 23 years of his life that he spent in prison when he should have been home with his family and friends," said Kaitlyn Golden, one of the attorneys representing Flowers, in a statement. "The law allows innocent people to file lawsuits seeking to hold state officials accountable for misconduct leading to wrongful imprisonment. With this case, we hope to do just that, and to seek some redress for Curtis Flowers for the horrors he endured over more than two decades behind bars."
Though several courts have found that Evans committed prosecutorial misconduct, Flowers' lawsuit faces some imposing legal barriers. The Supreme Court has held that prosecutors have absolute immunity from civil litigation for actions they took as part of their official duties. That standard has made it nearly impossible for wrongly convicted people to successfully sue prosecutors. 
"While prosecutors have immunity against federal law claims for actions taken as a prosecutor, we are suing Doug Evans under federal law for his actions in an investigative capacity and also under state law for malicious prosecution," Rob McDuff, an attorney for Flowers, wrote in an email on Friday. 
Government officials such as investigators and law enforcement officers are also protected against liability, though to a lesser degree, by qualified immunity. The Supreme Court has ruled that these officials can't be sued personally for their government work unless they have violated "clearly established statutory or constitutional rights of which a reasonable person would have known." 
The lawsuit alleges that Johnson pressured Clemmie Fleming to claim that she'd seen Flowers near Tardy Furniture on the morning of the murders. She later recanted her testimony in an interview with In the Dark, saying she never knew which day she'd seen Flowers near the store. 
The complaint also accuses Evans and Johnson of persuading Odell Hallmon to falsely testify that Flowers had confessed to him while the two were in prison together. Hallmon was a key witness in the last four Flowers trials. He admitted to In the Dark that his testimony was a "bunch of lies" he told in exchange for leniency from Evans in his own criminal cases.   
There are few other avenues for holding Evans accountable for his handling of Flowers' case. As an elected official, Evans doesn't have a boss. He was reelected in November 2019 to another four-year term in office after running unopposed. Evans did face a class-action lawsuit — filed by four Black plaintiffs and a central Mississippi branch of the NAACP — for excluding Black people from juries. A judge dismissed that lawsuit last year on procedural grounds. Evans has so far received no public discipline from the Mississippi Bar Association.
---
Don't miss our next investigation
Enter your email below to receive notifications of new stories.