In the Dark
Doug Evans sued for using race in jury selection
The NAACP and four black plaintiffs take Mississippi prosecutor Doug Evans to court to halt the "odious practice" of "racially discriminatory jury selection."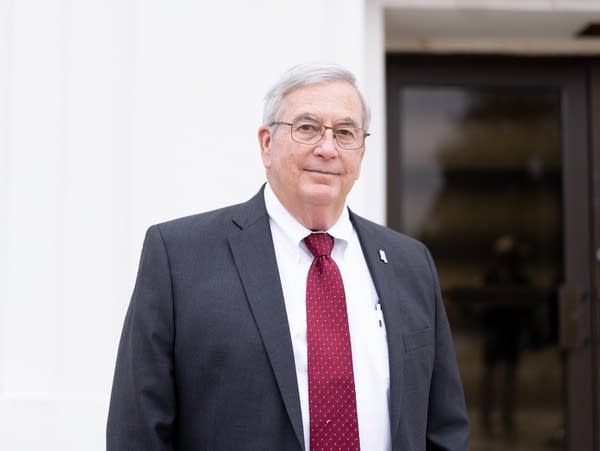 Mississippi District Attorney Doug Evans — who gained national attention for trying Curtis Flowers six times for the same crime — is being sued for his practice of excluding black people from juries.
The class-action lawsuit was filed Monday morning in federal district court in northern Mississippi. The plaintiffs — four black would-be jurors in Evans' district and a local branch of the NAACP — are represented by lawyers for the NAACP Legal Defense Fund and the MacArthur Justice Center. They claim that Evans is violating their constitutional rights by systematically preventing African Americans from serving on juries. They're not seeking monetary damages. Rather, they're asking a judge, on behalf of all of Evans' black constituents, to issue an injunction forcing Evans' office to stop.
"Plaintiffs bring this civil action to hold Defendant accountable for the policy, custom, and usage of racially discriminatory jury selection, and to secure an injunction to end this odious practice," according to the complaint.
The suit attempts to break new legal ground by having a judge order ongoing oversight of a misbehaving prosecutor, and the plaintiffs' lawyers hope it will serve as a model for similar efforts across the country.
The evidence of Evans' racial bias during jury selection, included by lawyers in the suit filed Monday, is drawn from Season Two of In the Dark, an investigative podcast from APM Reports. Reporters for In the Dark examined jury selection in hundreds of trials during 26 years of Evans' tenure, and found that he and his assistants had struck black prospective jurors at nearly 4.5 times the rate of white ones.
"I don't think he's going to change his ways until he's ordered to change his ways," said Jim Craig of the MacArthur Justice Center, one of the lead attorneys on the suit. "We think this is the way to actually force him to change."
Evans did not respond to calls for comment.
Racial discrimination during jury selection has long been prohibited. In the landmark 1986 Batson v. Kentucky ruling, the U.S. Supreme Court found that the practice violates the Equal Protection Clause of the Fourteenth Amendment. But Evans has been caught doing it three times: by a Mississippi trial court in 1999, by the Mississippi Supreme Court in 2007, and this year by the U.S. Supreme Court. All three instances were in Evans' repeated prosecutions of Flowers, whose case was the subject of Season Two of In the Dark.
In its June ruling that reversed Flowers' latest conviction for the 1996 murders of four people in Winona, Mississippi, the Supreme Court found that Evans "appeared to proceed as if Batson had never been decided" during Flowers' trials. Weeks later, Evans responded to the high court's rebuke in a local newspaper. "I think it was a ridiculous ruling," he told The Winona Times. "They basically said there was nothing wrong with the case and reversed it anyway."
Monday's lawsuit cites Evans' recent comments as a cause for concern. "In the absence of intervention by this Court, Evans will ignore the Supreme Court's decision and continue his office's policy, custom, and usage of racial discrimination in the use of peremptory challenges — not just in Curtis Flowers' case, but in every case in the Fifth Circuit Court District in which Black citizens appear for jury service," the complaint says.
The lawsuit filed Monday isn't directly connected to the Flowers case, though one of the plaintiffs is a woman who was struck by Evans during jury selection at Flowers' third trial, in 2004. The suit won't be decided soon enough to immediately benefit Flowers, who remains in county jail waiting to find out if he'll face a seventh trial.
The suit is instead about the harm prosecutors inflict on prospective jurors wrongfully struck during jury selection. That harm isn't easily quantified, though Batson made clear that the constitutional rights of both a defendant denied a fair trial and a prospective juror denied the opportunity to serve are violated by a Batson offense.
Yet lawsuits against the prosecutors who commit Batson offenses — or other types of misconduct — are rare. The lawyers that filed this one know of only two others like it: one that was lost by the plaintiffs and another that's still underway after several years.
There are a few reasons for this. Most people who feel they've been wronged by prosecutors are criminal defendants who'd be better served by seeking reversals of their convictions through the criminal appeals process. Proving a repeated pattern of misconduct on the part of a prosecutor is time-intensive and costly. And there's little money in it for plaintiffs.
Prosecutors are protected by "absolute immunity" from suits seeking money damages for wrongdoing in court. The Supreme Court enshrined that privilege in 1976 in Imbler v. Pachtman, because anything less "would prevent the vigorous and fearless performance of the prosecutor's duty that is essential to the proper functioning of the criminal justice system."
Prosecutors enjoy this immunity alongside judges and legislators, whose jobs are also seen as requiring difficult decision-making in the face of public scrutiny. Most public officials, including governors, police officers and school board members, have just qualified immunity — meaning they're protected from civil liability for misdeeds only if they acted reasonably and in good faith. But prosecutors are shielded even when they act recklessly or maliciously. Some think that's an over-correction.
"Absolute immunity is like killing a fly with a sledgehammer," said Mark Niles, a Hofstra University law professor who researches prosecutorial accountability. "There's a very big population of [prosecutorial] misconduct with an almost non-existent consequence for the people engaged in the misconduct. Absolute immunity is one of the reasons why."
The Supreme Court, in its 1976 ruling, envisioned other checks on prosecutors' power, such as criminal charges in cases where prosecutors violate criminal law and bar discipline when they break rules of professional conduct, though research has shown that these types of sanctions are exceedingly rare. There's also, theoretically, oversight from voters — most chief prosecutors in the U.S. are elected — but that check too often fails, since the vast majority of incumbent district attorneys run unopposed. Evans, for example, has faced only one challenger since he took office in 1992. This month, he was elected to his eighth term as Mississippi's Fifth Circuit Court District Attorney in an uncontested race.
And so lawsuits seeking court-enforced oversight may be the final frontier of prosecutorial accountability.
Niles noted that many well-known reforms of public institutions have started with similar suits filed by private citizens: school desegregation, voting rights and consent decrees ordering the cleanup of big-city police departments. Court injunctions can require supervision by a third party and authorize stiff penalties for failure to comply. As such, they can be effective where other regulations haven't been.
"If you did have a circumstance where courts were to get involved more aggressively and consistently in the way that prosecutors perform their function, I think it would have an impact," Niles said.
That "if" may be a big one, because Evans is likely to seek dismissal of the suit.
But if the suit sticks, the lawyers who filed it say it could have more than one upside. "The point of the lawsuit is to stop Doug Evans from racially discriminating in seven counties in Mississippi. But secondarily, it's to show a blueprint of how this can be done [elsewhere]," Craig said.
The lawsuit is expected to travel a long and slow course. Whichever side loses will likely challenge the ruling in the Fifth U.S. Circuit Court of Appeals. Craig estimates that the suit could take six years to reach a final resolution, which means that Monday's filing will have little, if any, impact on the cases Evans is currently handling, including Flowers'.
"I don't think filing this lawsuit is going to change Mr. Evans' strategy in Flowers. Not one bit," Craig said. But, he added, it may prevent another case like Flowers' from happening again. "It's time to say enough is enough."

The second season of the In the Dark podcast is about the case of Curtis Flowers, who was tried six times for the same crime.
Learn more
.