Ramsey County to remove all youth from Mesabi Academy
Ramsey County officials said Monday they would pull the remaining 21 boys the county's courts have sent to the private correctional facility in Buhl, Minn. The action follows similar steps by Hennepin County on Friday and comes a week after APM Reports published results of an investigation into the facility, Mesabi Academy.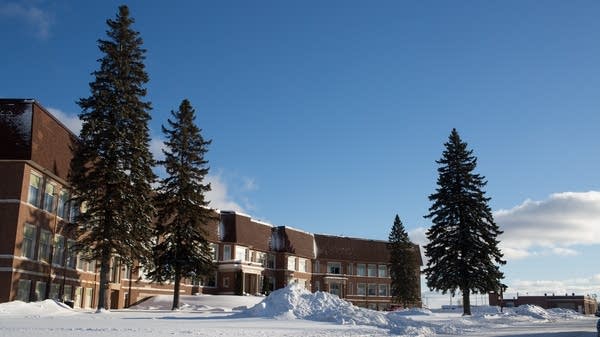 Ramsey County is removing 21 boys from Mesabi Academy, a juvenile correctional facility on the Iron Range that has been the subject of investigative news reports in recent days.
The youth, who had been sent to Mesabi Academy by Ramsey County courts after they committed offenses, will be transferred to the Juvenile Family Services Center in St. Paul by Wednesday, the county said in a statement on Monday. Judges will make new determinations about how they should be handled, possibly placing them in other corrections programs or putting them on monitored probation.
"Community Corrections and the Second Judicial District Court are working together to schedule individual reviews for each of the youth this week," said Ramsey County spokesman John Siqveland in the statement.
The county announced last week that its human services department, which arranges separately from the county's corrections department for boys to be housed at Mesabi Academy, wouldn't send any more children to the facility. Most Ramsey County boys at the facility had been sent by corrections authorities.
Mesabi Academy, a 123-bed facility licensed by the Minnesota Department of Corrections, accepts juvenile delinquents as well as children in need of protection. Parents who can no longer manage their children because of sexual and physical aggression can also place their children at Mesabi.
Ramsey County's decision comes three days after Hennepin County removed 20 boys from the facility. APM Reports, American Public Media's investigation group, reported last week Mesabi Academy internally investigated allegations of abuse. Several people also criticized the effectiveness of Mesabi Academy's treatment programs.
Ramsey and Hennepin Counties were Mesabi's two largest customers — accounting for roughly half of the 83 boys placed in the facility last week.
A spokesman for Mesabi didn't comment immediately on Ramsey County's decision, but the company issued a statement on Friday saying it believed it provides a safe and caring environment for the youth placed there.
In addition to the reaction by the counties, the Minnesota Department of Corrections said last week it would meet with Mesabi Academy and St. Louis County officials about the requirement that certain maltreatment allegations should be reported to authorities.