Ethics Be Damned
More than half of Trump's 20-person Cabinet has engaged in questionable or unethical conduct
Ethics experts are alarmed at the drumbeat of revelations about travel, business holdings and investments, warning that public trust and reliable government are at risk. A former ethics official asks: "If the boss doesn't care, why should you, then?"
February 16, 2018 | by Tom Scheck
A growing chorus of ethics officials, including the acting director of the U.S. Office of Government Ethics, warns that President Trump's conduct related to his business interests is causing a dangerously negative public perception of the nation's ethics system.
"These are perilous times," said David Apol, acting director of the Office of Government Ethics. His comments came in a rare interview earlier this month that happened to be the same day President Trump nominated someone to replace him.
Apol worries that the president's decision to not divest from his sprawling business holdings and the scandals involving Trump's Cabinet are causing public distrust in the federal government.
"When the head of your organization, the head of your government says these rules aren't important enough for me to comply with, that makes the program challenging. And that changes the relationship, the way people view the ethics program," he said.
A national survey by Transparency International shows Apol has it right: The majority of the Americans polled believe public corruption is getting worse.
In the year since Trump took office, he has criticized the FBI and the U.S. Justice Department for how it is handling a special counsel's investigation into whether there was Russian interference in the 2016 election. He's also repeatedly visited his golf resorts in Florida and New Jersey. And more than half the members of Trump's Cabinet have engaged in questionable or unethical conduct.
The conduct comes despite Trump's campaign pledge that he would "drain the swamp" if elected. During the presidential campaign, he took dead aim at the lobbyists and industry executives who have joined past administrations.
Instead, Trump appointed the wealthiest Cabinet members in history and hired scores of people in lower-level agency jobs who now regulate the industries they used to work in. At a campaign rally in Iowa in June, Trump praised the wealth in his administration. "I love all people, rich or poor, but in those particular positions, I just don't want a poor person," he said.
'I just don't want a poor person'
Said Norm Eisen of the Brookings Institution: "The president said, 'I'm going to drain the swamp' when he got here, and he threw the floodgates open to the alligators." Eisen, who served as the ethics czar under President Obama, chairs Citizens for Responsibility and Ethics in Washington, a nonprofit government watchdog group. The organization's vice chair is Richard Painter, who served as the White House ethics lawyer under President George W. Bush.
Despite their political differences, they don't believe the ethics system is equipped to handle Trump's presidency.
A district court judge tossed out a lawsuit filed by the organization in December that alleged Trump's businesses accepted gifts from foreign governments. The judge dismissed the case because he said it was up to Congress to act, not citizens. Similar challenges are also moving through the courts.
But the criticism of how the Trump administration views ethics goes beyond one group. Ethics experts serving multiple administrations say Trump is sending a message that his political appointees can also engage in questionable conduct.
"I think it clearly sets the tone for their appointees," said Don Fox, who worked in the Office of Government Ethics during the Bush and Obama Administrations. "If the boss doesn't care, why should you, then?"
An APM Reports review of news coverage, ethics agreements and government financial disclosure forms has found that more than half of Trump's 20-person Cabinet has engaged in questionable or unethical conduct.
An inspector general found that Secretary for Veterans Affairs David Shulkin improperly accepted tickets to a Wimbledon championship tennis match, and his chief of staff altered an email and made false statements that eventually led to taxpayer money being spent on travel for Shulkin.

At least five Cabinet members are alleged to have used taxpayer money for private travel.

At least four have kept their ties to business groups that they may regulate.

One received help navigating the Senate confirmation process from a lobbyist who was seeking federal contracts from the department.

Others failed to report ownership in a gun company, and continued investment in a company despite calls that the company presented a conflict of interest.
There have been some resignations from the Trump Administration. Key among them is Health and Human Services Secretary Tom Price, who resigned after reports found he spent hundreds of thousands of dollars in taxpayer money on private air travel for public business.
However, contrary to past administrations, Trump has not fired or asked for resignations from other appointees who crossed ethical lines.
"People tend to focus on the president and his family, but this is like a cancer that has spread throughout the administration," Eisen said. "When I was in the White House I worked with other individuals that came into the Cabinet, very high-net-worth individuals; you never saw anything like this."
Richard Painter on Trump's ethics
Video by Nikki Tundel for APM Reports
Trump has been unabashed about his rebellious approach. He's bragged about appointing a Cabinet of wealthy people, he broke with public tradition and refused to release his tax returns and he didn't flinch when the head of his own ethics office openly criticized his plan to hold on to his businesses.
Instead of putting his business empire and real estate holdings in a blind trust or selling it completely, the president set up a system that allows him to maintain control of the businesses: His two sons and a business partner run the daily operations.
Soon after Trump won the presidency and questions rained down about his myriad conflicts, he rightly claimed that he was exempt from federal conflict-of-interest laws. "I understand they don't want presidents getting tangled up in minutiae. They want a president to run the country," Trump said before taking office. "I could actually run my business and run government at the same time. I don't like the way that looks, but I would be able to do that if I wanted to."
His stance shocked ethics experts who say Trump should have sold off his interests and put the holdings into a blind trust. "This is an administration that views ethics as an inconvenience that they've got to manage around," said Robert Weissman, executive director of Public Citizen, a watchdog consumer advocacy group.
Trump is facing several lawsuits that he's violating the emoluments clause of the U.S. Constitution that forbids him from receiving payments from foreign governments.
Despite a pledge to donate to the U.S. Treasury any foreign money generated by his resorts, hotels or other businesses, there is no evidence Trump has taken such an action.
The White House and the Trump Organization say the president's plan to shield himself from his business decisions ensures that no lines get crossed between the business and government. But Trump has spent more than 100 days of his presidency at one of his resorts, which include fundraising events at his Mar-a-Lago golf club in Florida. The Trump Hotel in Washington, D.C., also features events by special interest groups, political parties and lobbyists.
Those disclosures have mostly come after media organizations and government watchdog groups have revealed the information through dogged reporting or lengthy public records requests.
But there are also influential ethics watchers who say the nation's ethics system needs an update. They say that the "shame and blame" system that encouraged past administrations to curtail questionable behavior has had little effect on Trump and many of his appointees.
Instead they want an ethics office with stronger enforcement capabilities and updates to a financial disclosure system that hasn't been able to handle Cabinet officials with complicated financial holdings.
"What we have learned in the last year is we cannot rely on presidents abiding by the spirit of these rules on their own," said Kathleen Clark, who teaches legal ethics at Washington University in St. Louis.
What we know that we still don't know
"There are so many types of financial investment vehicles and instruments that just didn't exist in 1978. It probably does not provide the degree of transparency that the public should have with the most senior people in administration." Don Fox
More than one year into Trump's presidency, at least three Cabinet secretaries haven't fully disclosed assets that could create conflicts of interest. Ethics experts say they can't recall another administration that has allowed its appointees to keep relevant portions of their personal wealth and potential conflicts secret.
We still don't know the full extent of Commerce Secretary Wilbur Ross' shipping holdings. Ross said in October that he sold his investment in two of his larger shipping companies, Navigator Holdings and Diamond S. Shipping, but there's no proof that the sale occurred, and his office didn't return comment or provide documents. Ross pledged to recuse himself from any matters involving his shipping interests, but he negotiates trade deals that could benefit some of his shipping interests.
We don't know where U.S. Secretary of the Treasury Steven Mnuchin does his banking, a significant question for any treasury secretary. Mnuchin also pledged to not hold cash in any bank accounts above the federally insured threshold of $250,000. His disclosure form has four accounts above the threshold but we're not sure how he reallocated the money. Mnuchin filed a form with the ethics office in June confirming he is in full compliance with his ethics agreement but the form doesn't list what specific actions he's taken.
Secretary of Education Betsy DeVos has a trust fund labeled "Education" but there are no specifics as to what holdings belong in that fund. And despite criticism of a potential conflict of interest, DeVos increased by as much as $10.5 million her investment in Neurocore, a company that offers brain performance training to children with attention deficit and hyperactivity disorder, anxiety, autism and depression. DeVos' investment in Neurocore prior to confirmation was valued between $5 million and $25 million.
A record of DeVos' financial stake in Neurocore
| | |
| --- | --- |
| 1/17/17 | DeVos nomination hearing |
| 1/19/17 | Initial disclosure of investment in Neurocore ($5,000,001-$25,000,000) |
| 2/7/17 | DeVos confirmed as education secretary |
| 4/7/17 | Additional investment in Neurocore ($1,000,001-$5,000,000) |
| 6/13/17 | Additional investment in Neurocore ($250,001-$500,000) |
| 7/6/17 | Additional investment in Neurocore ($1,000,001-$5,000,000) |
The education secretary has not spoken about her investment in Neurocore and the Education Department did not respond to questions about her investment. During her confirmation hearing, DeVos pledged to recuse herself from any matters that could benefit her personally. "Where conflicts are identified, they will be resolved. I will not be conflicted. Period. I commit that to you all," she said.
'Where conflicts are identified, they will be resolved'
DeVos, Ross and Mnuchin signed ethics agreements promising they would step away from any matters involving a company that would affect their personal wealth.
That step — known as recusal — is allowed under law. Though it doesn't require a government official to sell specific holdings, it only makes it a crime to participate in any government action that would affect their financial interests. Distrust sets in because it's difficult to know whether officials are properly avoiding those decisions.
Apol says he encourages nominees to sell anything that could be perceived as a conflict because there's a greater likelihood of making mistakes by keeping certain assets.
"I would like to have Cabinet officials be in areas where they don't have to worry about that, and that's where we try to get them," he said. "But I recognize that sometimes that's not possible and sometimes that creates a huge economic hit."
Another problem is some of the federal disclosure forms are long and difficult to understand.
DeVos' form is 107 pages, Ross' 57 pages and Mnuchin's 42 pages. They're incredibly complicated because the nominees don't just own stocks, bonds and mutual funds. They run businesses and have complicated trusts, limited liability corporations, partnerships, investment funds and offshore accounts. The complexity of the forms could flummox the savviest of financial experts trying to understand the divestments.
'I am not promoting any product ... but you should send all your kids to Lego Batman'
Fox says the disclosure requirements need to be updated. The 1978 law has not kept pace with the explosion of new financial instruments created in the past 40 years, he said.
"There are so many types of financial investment vehicles and instruments that just didn't exist in 1978," he said. "It probably does not provide the degree of transparency that the public should have with the most senior people in administration."
It's also difficult to determine business partners and creditors for anyone who owns a private business. The rules require public officials to disclose personal loans and liabilities on their disclosure forms but not loans and liabilities for any private business.
For example, Ross has several shipping holdings through funds indexed with names like WLR/TRF Shipping S.à r.l. and WLR/TRF Shipping II S.à r.l. Both are established in Luxembourg. Financial documents list board members of the business but don't list partners or creditors.
Wilbur Ross' complicated investments
That means it's difficult to know if a public official is making an administrative decision that could benefit a business relationship.
Clark says that deepens uncertainty about several Cabinet members and President Trump. "Many of them do have significant relationships with these privately held companies, and the forms don't give us information about who their business partners are and who their key customers are."
Another problem with the lack of disclosure is the secrecy across the Trump Administration. The White House declined interview requests to discuss its ethics policies, and officials with the Departments of Commerce, Treasury and Education did not return messages for this story.
It's also difficult to get an idea of lower-level personnel since it sometimes takes months for some departments and agencies to release financial disclosure forms and ethics agreements of lower-level appointees.
Some of those lower-level appointees have conflicts, too.
Brenda Fitzgerald, for example, resigned her position in early February as Director of the Centers for Disease Control after reports found that she was buying tobacco-related stock and investments related to pharmaceuticals and health insurance.
Conflicts of interest among Trump's team
How America landed in an ethical no-man's land
Walter Shaub, the former director of the Office of Government Ethics, said he's not confident the Trump administration is providing ethics officials with the necessary paperwork.
He said he left in July because he wasn't getting answers from the White House about financial disclosures of staff, and that put him in a no-win situation: He worried he'd be seen as being political by not signing off on the forms despite not getting all of his answers.
"I'm 100 percent sure that the oversight is not 100 percent complete right now," Shaub said in January.
For Schaub, the lack of information started early. He said Trump and his transition team ignored him immediately after the election despite Schaub's staff standing at the ready to process paperwork for Trump's nominees requiring Senate confirmation.
"It just started out as chaos and stayed chaos all the way through," he said. "It led to (the Trump team) essentially signaling to their own nominees intentionally or unintentionally that ethics doesn't matter."
Shaub, who served at the pleasure of the president, also took the extraordinary step of criticizing Trump for failing to fully separate himself from his businesses.
Shaub held a news conference just hours after the president-elect announced how he'd handle his business interests as president. "By the time the inauguration came around I'd already been spending more than two months with these individuals," he said. "And I remember saying to my wife, the rest of the world's about to find out what I had been dealing with the past couple of months."
'You don't hear about ethics when things are going well'
In September, the U.S. Government Accountability Office released a report saying the White House and Vice President Mike Pence refused to cooperate with an audit of the transition. It also found that no designated officials were hired to provide ethical oversight of the transition, a break with the precedent set by past presidential transition teams.
Trump continues to earn money from his businesses. The Trump Hotel in Washington, D.C., has become a fundraising mecca for special interest groups, foreign governments, Republicans and GOP-aligned groups. Trump's Mar-a-Lago resort doubled its initiation fee after Trump's election.
Trump has also visited his properties more than 100 times since he was elected, according to news organizations that have tracked his travels.
Chip Somodevilla | Getty Images
The Office of Government Ethics continues to oversee nearly every employee in the federal government. The legal exemption for the president and vice president started in 1989 after President George H.W. Bush's administration argued a president cannot step away from tough decisions and allow another government official to act. Past presidents, however, have sold their assets or put them in a blind trust that is run by an independent investment manager.
As the chief ethics officer, Shaub was responsible for signing off on the disclosure forms and ethics agreements of Trump's political appointees who require Senate confirmation.
The hearings for the Cabinet members were mostly a formality. Republicans control the U.S. Senate and hastily moved many of Trump's nominees through the confirmation process with little time for the Senate to properly vet the forms. A hearing on Ross was held just one day after the ethics office released his disclosure form. And the Senate Education and Workforce Committee hearing involving DeVos was held even before the ethics office her 107-page financial disclosure form.
The decision to push through the nominees frustrated Democrats who say Republicans were protecting vulnerable appointees. "There's a little bit of the fox guarding the henhouse," Sen. Ron Wyden, D-Oregon, said in an interview.
Some Democrats are also pushing for an inspector general's investigation into Ross' financial ties to a shipping firm that does business with Russian President Vladimir Putin's son-in-law.
The Senate will also have a say on Trump's nominee to replace Shaub. Trump has named Emory Rounds as the next director of the Office of Government Ethics. If confirmed by the Senate, Rounds will serve a five-year term.
Rounds will then have to determine what tone to take regarding President Trump, his business interests and the problems within his administration.
History of U.S. government ethics laws
Lack of ethics breeds political cynicism
During a speech in October, Apol urged government workers to act ethically and responsibly to increase trust in government. He made the comments after several Cabinet secretaries were found using taxpayer money to fly in private aircraft.
"What determines whether democracies survive is not the clash of armies, but whether the government maintains the trust of its people. That, my fellow public servants, is on us."
'Maintain impartiality and don't use public office for private gain'
The nation has faced ethics scandals and public corruption in the past, Clark said. But the Trump administration has broken several sacred standards set by past government officials, she said. Clark said Trump's decision to hold on to his businesses and his misleading and false statements have undermined public trust in government.
"It's not that this is the first time we've faced corruption, but it is the first time I think we have faced an administration that attempts to systematically lie in a kind of bald-faced way so that people can't trust what their government says," she said.
There is also growing cynicism that ethics fights are becoming more partisan, possibly numbing a collective outrage.
Painter worries that ethics scandals are exacerbated or downplayed depending on whether Congress is controlled by the same political party as the president. "The danger is that ethics is going to be viewed as simply a matter of politics," he said.
Independent groups have also seized on government distrust by pushing for increased government transparency.
The federal government is subject to open records laws, but agencies can take months, if not years, to produce any records. Media organizations have pushed for a quicker turnaround, but financial cutbacks have forced fewer resources to fight legal battles to pry loose public records. As a result, politically aligned groups have been more forceful in their quest for government data.
American Oversight, a group formed by several staffers who worked in President Obama's administration, has relied on Freedom of Information Act requests and lawsuits to force the Trump administration to release public information. By mid-January, the group filed more than 600 open records requests and more than 20 lawsuits, said Austin Evers, executive director of American Oversight.
"We had a tool and we had a target that we thought was under-scrutinized," he said. "We've extracted thousands of pages of material. And I think it's really contributed to the public's understanding" of how the Trump administration operates.
American Oversight's efforts include lawsuits for the personal calendars of DeVos and EPA Administrator Scott Pruitt and records from the Justice Department, the Department of Commerce, the Department of Health and Human Services and the Department of Interior.
Once American Oversight obtains the documents, it posts the information on its website and shares it with media organizations like Politico, the Washington Post and the New York Times.
Evers acknowledges that many of his staff worked for a president of a different party but discounted any suggestion that his organization is making such requests on a partisan basis.
"It's about cutting through the arguments about fake news and partisanship and bias by using the primary source evidence that these officials create every day," he said. "You don't have to listen to the talking heads on TV. You don't have to pick a favorite op-ed writer. Just look at the emails. Look at the calendars. Look at the contracts."
It isn't known who is backing Evers' group. He admits that he gleaned some knowledge of the FOIA process by handling requests as a legal staffer in the State Department under John Kerry.
At the time, the conservative-aligned Judicial Watch convinced a judge to force the State Department to release Hillary Clinton's email records that she kept on a personal computer server. The records contributed to a Republican narrative that Clinton was hiding information from the public. [*]
While both groups are pushing for increased transparency from the government, Robert Roberts, political science professor at James Madison University in Virginia, characterizes their efforts as "legal warfare" and is concerned that it will only increase political cynicism.
"We would hope this would be nonpartisan, but it isn't. And because it's not nonpartisan, it's not treated as objectively by the public," he said.
That cynicism is growing.
In a recent poll by Transparency International, 44 percent of respondents said they believe that most or all of the officials in the Office of the President are corrupt — an 8 percent increase from 2016. The poll also found that 58 percent of Americans polled believe corruption is getting worse.
Poll: How corrupt are different U.S. institutions and groups?
Transparency International
Other polling finds that public trust in government remains near historic lows under President Trump. Only 18 percent of Americans say they can trust the government in Washington to do what is right, according to polling by the Pew Research Center.
Public trust in government
But the dissatisfaction goes beyond Trump's first year in office. Trust in government has significantly declined since the 1960s when nearly three quarters of those polled said they trusted their government.
Government competence is at risk, too
Trump's conflicts, his hiring decisions and his consistent departure from historical ethical standards have government watchdog groups worried that Americans will not regain their faith in the federal government and the office of the presidency.
"It's going to be hard to get back to baseline after the devolution of standards in the Trump administration," said Weissman of Public Citizen.
One of his biggest worries, Weissman said, is that Trump's appointees could undermine the federal government by pushing an industry agenda over technical, independent decision-making. A loss of the so-called "neutral competence" standard in government creates a circular problem: Voters no longer believe government employees are objective, and independent experts leave government because they're not trusted.
Roberts said he's worried Trump's decision not to trust independent experts on topics such as climate change, health care and tax policy could mean the public will trust the government less.
Moreover, said Roberts, if you lose those experts, the quality and effectiveness of government will seriously decline and return the United States to a time of poor public administration. "The implications of all of this go far beyond whether someone selling off stock and complying with disclosure rules," he said.
If that's the case, the nation could go back to the "spoils system," established under Andrew Jackson in the 1820s. At the time, Jackson gave civil service jobs to his supporters, which Roberts said was disastrous.
"It took over a century to basically weaken and another century to restore the effectiveness of the modern public administration. So, I think that's the most serious problem facing the electorate."
But some, like Tom Davis, the former Republican congressman from Virginia, are warning against overreaction. Davis, who chaired the House Government Oversight Committee, worries ethics requirements are already discouraging qualified people from joining the government. "Ethics are an important issue but you have a lot of watchdog groups looking over these things," he said. "The public will ultimately decide what they want. If they don't like the way a person has conducted themselves in office, they'll throw them out."
Fixing the problem
Any changes to the ethics system need to start in a Congress that appears unlikely to challenge the president on many policy matters, let alone issues that could affect his personal wealth.
Republicans control Congress and have not held hearings on Trump's business ties or the ethical lapses within his administration. That upsets ethics officials who say Congress is abdicating its oversight role. "I look at Congress and I think they're acting like a potted plant," said Painter.
In addition to calling for Congressional oversight, Painter is one of several ethics officials who wants updates to the ethics system, including disclosure of any business partners and liabilities that government officials have from private businesses.
Shaub is also pushing for changes to the law. He proposed 13 policy recommendations that could help improve the system.
Key among Shaub's suggestions is giving the Office of Government Ethics greater independence. Today the agency is a part of the executive branch, making the director vulnerable to White House interference.
Shaub wants to change the law so the president is forbidden from firing the executive director unless there's cause. He also wants greater disclosure of a public official's interests in family trust funds and to strengthen the office's collection of records and oversight of the entire executive branch. A bigger budget is needed, too. Shaub said the Office of Government Ethics agency is staffed at 70 people when it really needs 100.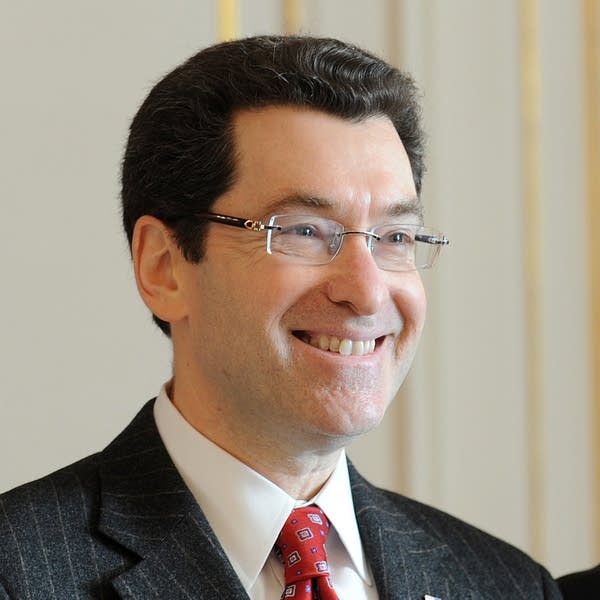 Others, like Eisen, say the Office of Government Ethics should have subpoena power and the ability to sanction employees who don't comply with the law. "We need to have more power for the ethics authorities as other parts of government do," he said.
But Apol suggests that giving his office greater enforcement power would duplicate the responsibilities of inspectors general in the federal government.
"The reason that OGE is not investigating and enforcing is because that authority was not given to us," he said. "That was given to someone else. We're an agency of 70 employees. There are 14,000 inspector generals out there."
While there is some disagreement over the appropriate level of enforcement and oversight of the government ethics system, ethics officials are nearly uniform in their desire to put a greater level of enforcement on the office of the president.
Weissman wants a law requiring every presidential candidate to release personal tax returns, which Trump has refused to do. Weismann also wants a law requiring presidential candidates to sell their business interests once elected.
'These papers are all just a piece'
"You can say on the one hand we're not likely to have another billionaire president anytime soon but on the other hand maybe we are," he said. "We can't have a functioning democracy and any kind of accountable government with these kinds of problems," he said.
There is also a call for Congress to update the anti-nepotism statute to make it clear that it applies to the White House. Trump hired his daughter Ivanka Trump, and son-in-law, Jared Kushner, to work in the White House after the Office of Legal Counsel issued a ruling allowing it, despite an existing law forbidding the hiring of a direct relative.
The worry, according to Clark, is that relatives may not be the best candidates for the job, and it may be difficult to fire bad employees.
While every ethics professional interviewed for this story thinks the Trump administration has significantly undermined decades of ethical norms and standards, they say they're encouraged by the explosion of interest in the system itself.
Painter, Shaub, Eisen and Clark have become common figures on cable TV news shows, on social media platforms like Twitter and on the speaking circuit.
They all hope the system corrects itself either through an election or with Trump reversing course and opting to comply with the standards of his predecessors.
"I'm looking forward to the day when the ethics practice is a quieter lifestyle again," Eisen said. "That will be a good thing for the country, even if it will be a little less exciting for me."
Maria Curi, Jacob Steinberg and Katie Long contributed to this report.
[
*
]
Correction:
An earlier version of this story incorrectly reported the name of the secretary of state at the time Austin Evers — the executive director of American Oversight — worked in the State Department and a judge ordered the release of Hillary Clinton's emails. It was John Kerry.
---
Don't miss our next investigation
Enter your email below to receive notifications of new stories.