Covid on CampusCoronavirus disrupts higher education, magnifies inequities and accelerates change
An audio documentary from APM Reports.
July 29, 2020 | by Sasha Aslanian, Stephen Smith, and Sabby Robinson
The coronavirus pandemic represents the greatest challenge to American higher education in decades. Some small regional colleges that were already struggling won't survive. Other schools, large and small, are rethinking how to offer an education while keeping people safe.
This program explores how institutions are handling the crisis, and how students are trying to navigate a major disruption in their college years.
"Covid on Campus" is one of three audio documentaries this season from the
Educate podcast
— stories about education, opportunity, and how people learn.
The long tradition of students attending small, residential liberal arts colleges around the country was already shaky before the pandemic. Students are choosing less expensive options and more practical degrees. Experts warn that 10 percent of American colleges — about 200 or more institutions — are on the verge of going under. The pandemic is accelerating that trend.
---
The pandemic is making getting through college harder for students on the wrong side of the digital divide. In rural Arizona, when campuses closed, some students couldn't log on from home, because they had no access to the internet. A local sheriff flew laptops and hotspots to community college students on the Navajo Nation.
---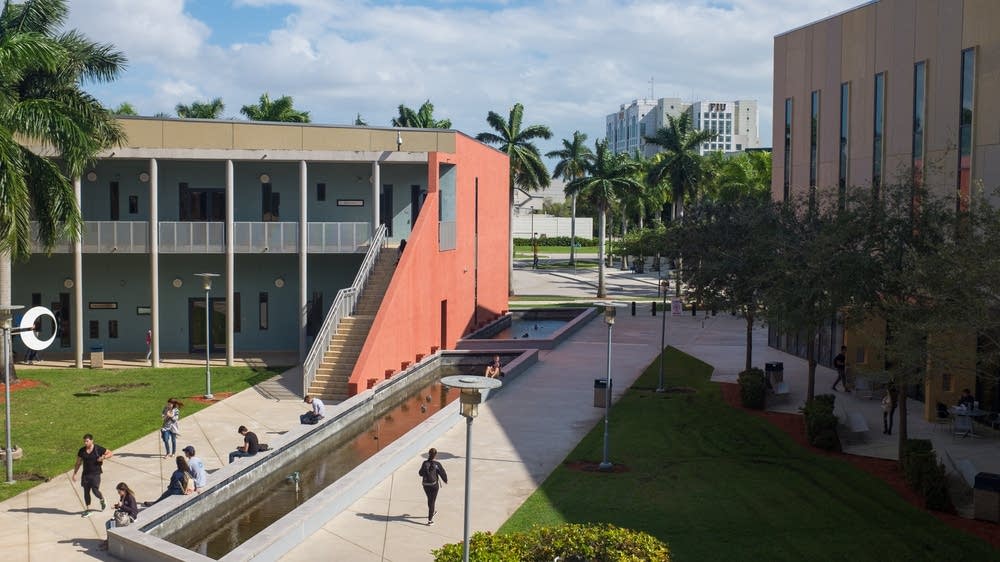 Colleges and universities are under pressure to reopen, but bringing students back on campus safely means dealing with dizzying logistics. As the virus surges in Miami, a large commuter campus gets ready.
---
HOST
Stephen Smith
EDITOR
Catherine Winter
WEB EDITOR
Andy Kruse
AUDIO MIX
Craig Thorson
EDITOR-IN-CHIEF
Chris Worthington
PROJECT COORDINATORS
Shelly Langford
Lauren Humpert
THEME MUSIC
Gary Meister
MUSIC HELP
Liz Lyon
FACT CHECKER
Betsy Towner Levine
SPECIAL THANKS
Alex Baumhardt
Emily Hanford
Chris Julin
Support for this program comes from the Spencer Foundation and Lumina Foundation.
---
Resources
---
Sign up for email notifications
Enter your address below and we'll email you when new documentaries are published.