At some HBCUs, enrollment rises from surprising applicants
After decades of declining enrollment, HBCUs are seeing an uptick in new applicants, especially among Latino and international students.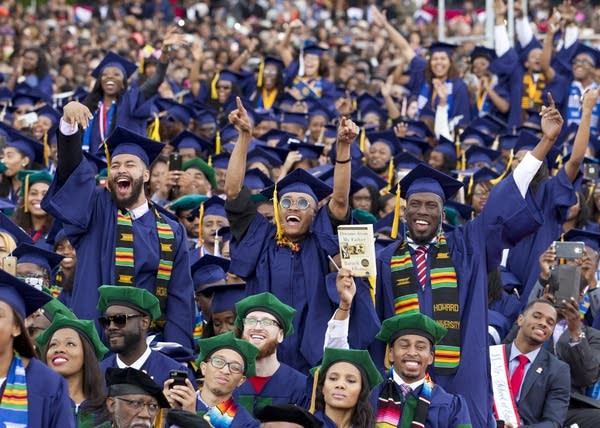 Fahad Alharthi didn't know what a historically black college and university (HBCU) was before he applied to one. He grew up in Saudi Arabia, and after 18 months of intensive English-language courses in California, he applied to Tennessee State University, an HBCU in Nashville.
"I think 90 percent — if not 100 percent — of Saudi students, when they come to TSU, they didn't come because it's an HBCU," Alharthi said. "I think they come because of what they've heard about it."
What they've heard about TSU is that there's a growing number of Saudi students. Tennessee State is just one HBCU that's put a lot of effort into recruiting international students, especially from Saudi Arabia. In 2008, international students there numbered just 77. Eight years later, it was up to 549. At TSU, 70 percent of international students are from Saudi Arabia.
Delece Smith-Barrow, a senior editor at The Hechinger Report, says some HBCUs have turned around significant declines in enrollment over the last few decades by recruiting more international students and more students who aren't black. She wrote about how the schools are working to retain their campus culture and curriculum as the makeup of their student bodies changes.
"HBCUs, just like predominantly white institutions, are definitely looking at their enrollment numbers and figuring out how to boost them and how to strengthen them," Smith-Barrow said. "International students bring extra dollars with them because they're not paying in-state tuition. Oftentimes, they're paying maybe twice that much."
Other HBCUs are recruiting more Latino students. Paul Quinn College is an HBCU with campuses in Dallas and Plano, Texas. It was one of those HBCUs that suffered declining enrollment for decades but is now seeing a surge in Latino students in the past few years. In 2012, there were around 200 students enrolled at the school. Today, there are more than 500 students. Nearly a quarter of those students are Hispanic or Latino.
Alexya Soto, a Latina student and business major at Paul Quinn, toured the school in high school because she was interested in a soccer scholarship there.
"I didn't picture myself going to an HBCU," Soto said. "That wasn't one of my plans. If I'm being honest, I was kind of worried like, what if I don't feel like I belong? But that was obviously not the case."
After touring campus, however, she says she was won over by the sense of community at the school. She even met the university president and still talks with him frequently today.
"I couldn't imagine myself going to any other school other than Paul Quinn, because they were so welcoming," she said. "It's a family, and a family-oriented school. It's heavily focused on putting others over yourself."
Robert Palmer says this sense of belonging and security and family might be what's creating a slight uptick in the number of African American students choosing to go to HBCUs as well. He's a professor at the School of Education at Howard University, an HBCU in Washington D.C. Palmer co-authored a report with Janelle L. Williams, an associate dean at Widener University, on enrollment changes at HBCUs since the 2016 presidential election.
"There had been some anecdotal evidence that more black students were choosing to attend HBCUs because of the political climate created by Donald Trump," Palmer said. "I wanted to see if that was actually true."
They interviewed 80 freshman and sophomores across four HBCUs. These students would have been choosing an HBCU as their first college or transferring to an HBCU during the last four years. Palmer says students talked about white peers at their high schools embracing racist language and joining the president's call to "build the wall." Many students said they saw racial incidents happening at the University of Missouri in 2015, and later in 2017 at the University of Virginia, and because of that, didn't want to go to a predominantly white campus.
"Students really kind of talked about how they decided to attend an HBCU because it provided them with a safe space where they didn't have to face those issues," Palmer said. "So that was one of the main takeaways is that knowing that HBCUs kind of provided this safe haven."
He says some students he talked with had even left scholarships behind at predominantly white schools, and took out loans in order to transfer to an HBCU.
"And that was OK for them," he said. "It was about having that safe space where students feel secured and nurtured and felt like they mattered."
---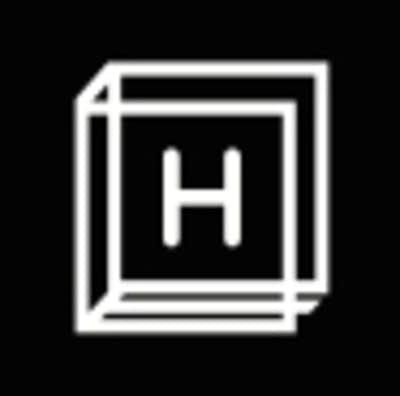 Educate is a collaboration with The Hechinger Report, a nonprofit, independent news organization that focuses on inequality and innovation in education.