In a city with some of the most glaring health disparities in the country, District officials were slow to help Black residents deal with the pandemic.
July 15, 2020
In late March, William Dunbar told his mother he'd be home soon.
The novel coronavirus was ripping through Washington, D.C.'s St. Elizabeths Hospital, the city-run psychiatric facility, where he'd been involuntarily and indefinitely committed years before for paranoid schizophrenia.
Dunbar was told that city officials would remove him and others who hadn't yet been infected from the facility. He also believed he'd be safer at home, where he had been making weekend visits.
Advocates agreed, declaring St. Elizabeths wasn't safe. Disability-rights lawyers had warned hospital administrators they weren't prepared for an outbreak, and public defenders had urged them to release dozens of patients being held on misdemeanor charges.
Many of the patients were at high risk. Dunbar, like most residents at St. Elizabeths, is Black. Across the country, the coronavirus pandemic has disproportionately affected people of color, and it has ravaged treatment and correctional facilities.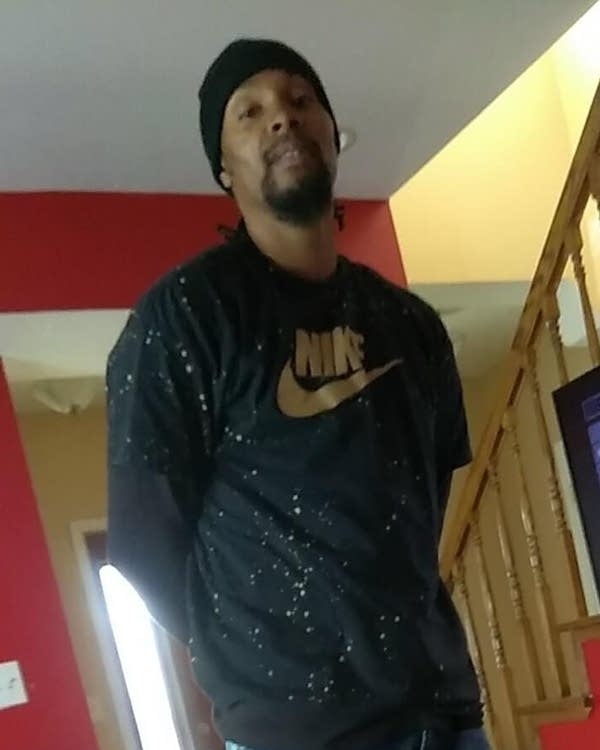 Despite the warnings, city officials and hospital administrators took little action to protect patients at St. Elizabeths. Advocates say that administrators didn't do enough to clear patients out of the facility. They didn't keep clearly sick patients from gathering and mingling in common areas. And they shuffled staff among units.
Staff members were in danger themselves. They lacked protective equipment and were told to repeatedly wear the same masks, after keeping them in paper bags overnight. "We were coming to work with our hearts in our mouths," one employee told APM Reports. "We were not treated well."
Dozens of patients at St. Elizabeths became sick. One day in late March, ambulances picked up 11 patients with coronavirus symptoms, according to a court-appointed guardian whose ward was hospitalized that day and later died.
By mid-April, the coronavirus had reached nine of the hospital's 12 units — some filled with up to two dozen people — including Dunbar's. One day, Dunbar walked past a man lying still in bed. He thought the man was dozing, but he was dead, Dunbar recalled in a court affidavit.
Around that time, Dunbar, who was never released, called his family to say that his throat hurt and that he'd likely been infected. Then, they stopped hearing from him.
A federal judge would eventually force city officials to change procedures — to individually quarantine patients exposed to the coronavirus, to limit employees from moving between units each workday, and to conduct regular system-wide testing even for those without symptoms — at the 292-bed psychiatric hospital. But not before 13 patients and one employee died.
The city's lax response to the virus's sweep through St. Elizabeths was not an aberration. The outbreak was emblematic of Washington, D.C.'s slow and passive response to the pandemic, especially for Black residents, an APM Reports investigation has found.
In fact, compared to other big cities that have also seen sizable outbreaks, the District has accounted for some of the worst disparities between Black and white residents who die after getting sick from the virus.
As the virus began to spread through the Black community, city government was largely absent. Leaders failed to follow recommendations from public-health experts that other cities rolled out when the first demographic data on infections and deaths was released.
The District was slow to issue a stay-at-home order when the first cases were reported. Leaders didn't make testing accessible in predominantly Black neighborhoods. They broke their pledge to personally warn people with the greatest health risks, neglecting to find anyone to do that community outreach for more than a month, until APM Reports began asking about the stalled contract. And the city did little to stop deadly outbreaks in its jail and psychiatric hospital.
As of this week, the coronavirus had left close to 10,950 infected and 570 dead in Washington, D.C.
After not responding to repeated requests for comment during the past month, the office of D.C. Mayor Muriel Bowser this week asked APM Reports to submit a list of written questions, which it subsequently did not answer. (The city responds.)
By one measure, Black people are more overrepresented among the capital's dead than America's other largest cities and counties. The fatality rate among the city's Black residents is 5.9 times higher than for white residents — double the disparity in Chicago, triple New Orleans' gap and nearly quadruple Detroit's.
---
Disparities in deaths
Washington, D.C., has the largest gap in death rates from Covid-19 between Black and white residents. These cities have the largest reported disparities in coronavirus deaths among major cities with substantial outbreaks. The rates are not adjusted for age.
SOURCE: City and state health departments
---
Black people, who are 46 percent of Washington's population, account for 74 percent of the city's coronavirus deaths. By that measure, Washington's gap is also among the worst in the nation, second only to Atlanta's Fulton County, which is one point worse. (Hispanic people have also been overrepresented in Washington's infections, though not by much in deaths. They make up 28 percent of the cases, 13 percent of the deaths and 11 percent of the population.)
The statistics drive home what advocates and public health experts see as a continuation of the city's systemic health inequities. Before the coronavirus, Black people in Washington, D.C., were already dying on average 14.9 years earlier than white people — the largest gap in life expectancy of any large urban county in America.
Jessica Owens-Young, an assistant professor of health studies at American University in Washington, D.C., said the pandemic isn't "the great equalizer" among races, but "the great revealer."
"It saddens me because the patterns that I've talked about in class, historically, are coming back again," Owens-Young said. "That leads to the question of what's been done. Are we really in a better situation than we were 50 years ago, in terms of who gets to live and who gets to die in D.C.?"
Similar inequities prompted other mayors to act quickly when the novel coronavirus arrived in their cities. Today — four months into a public health crisis of unimaginable scope — Washington, D.C., stands apart as a case study in inaction.
A revealing pandemic
In early April, initial data showed the coronavirus was killing Black people at alarming rates around the country. In Milwaukee and Chicago, for example, most of the first patients to die were Black. State by state, data soon confirmed that racial disparities were a national problem.
Public-health experts said they haven't been surprised — "other than that people are surprised," said Stephen Thomas, a professor of health policy and management at the University of Maryland.
They'd spent their careers studying how personal health is often determined by where people live and other societal factors, more than individual choices.
It explains why Black people, on average, tend to die at earlier ages. They're more likely to have high blood pressure and die from heart disease, partly caused by the persistent stress of discrimination. They're more likely to have asthma, often from living in highly segregated neighborhoods near highways and factories. They're far more likely to have obesity, exacerbated by the scarcity of supermarkets with fresh produce.
When they seek treatment for those conditions, Black Americans are less likely to receive the care they need from doctors, who rarely look like them and who may have been misled in medical school to believe in genetic differences between races, even though race itself is a social construct, not a biological fact.
"There's not a point in time in American history when you could say that the health of Black people has been equal to the health of white people," said Evelynn Hammonds, the chair of Harvard University's History of Science Department. "Never."
When the pandemic began, the reality of those disparities hit with full force.
At first, federal officials pledged to help. "It doesn't make sense, and I don't like it," President Donald Trump said in early April. But with little leadership from the federal government, which distributed inaccurate tests and created competition among states for medical equipment, mayors and governors were largely on their own. Their responses varied widely, from more testing to more messaging to more study.
Today across the county, Black people continue to die from Covid-19 at a rate higher than white people — 3.6 times as many — according to a working paper from the Harvard Center for Population and Development Studies that adjusted for age. The racial disparities have been especially acute in areas of the country where Black residents have always been dying much earlier than their white neighbors.
---
Black Americans hit the hardest
This chart from the APM Research Lab's
Color of Coronavirus project
shows nationwide Covid-19 mortality rates per 100,000 people of different races and ethnicities between April 13 and July 7.
---
Treated like a 'colony'
But nowhere has the gap in life expectancy been larger than in the nation's capital, a city with a history of political oppression. 
Several residents of Washington, D.C., told APM Reports they feel like they live in a "colony," lorded over by Congress. That power dynamic, which dates back more than a century, has its roots in racism.
After the Civil War, the District's location just below the Mason-Dixon Line made it a stopping point for 40,000 freed slaves. To disenfranchise them, Southern senators ended Washington's self-governance — a revocation that the city is still fighting to undo.
In the 20th century, as Washington became America's first big city with a Black majority, white politicians and businessmen continued to rule. From obscure Congressional committees, federal lawmakers suppressed the city's welfare and education spending.
"My constituents wouldn't stand for spending money on n-----s," Rep. Ross Collins of Mississippi, the chair of the House Subcommittee on District Appropriations, said in 1938.
Even recently, in response to the pandemic, Congress categorized Washington as a territory in its $2 trillion relief bill, shortchanging the city out of at least $750 million, according to House Democrats who later tried unsuccessfully to fix it.
The District couldn't elect its own mayor until 1974, and even then, Congress still said it would appoint the city's prosecutor, sign off on its budget and veto any city law it disagreed with.
Meanwhile, the city's Black population has dwindled. It lost its majority status within the last decade, after Washington, D.C., experienced the most extreme gentrification of any American city, according to some measures, displacing more than 20,000 Black residents between 2000 and 2013.
As new condo buildings rise, many Black families remaining in the District live in racially segregated neighborhoods.
Today, on the city's eastern bank, separated from the capital's marbled monuments by the Anacostia River, 9 out of 10 residents are Black. Residents have campaigned for years to get full-service supermarkets and hospitals nearby. But their neighborhoods are often an afterthought for policymakers.
In the 1970s, in maps that the driving organization AAA made for road trippers, Wards 7 and 8 on the city's eastern side were left out, said Wendy Ellis, the director of the Building Community Resilience Collaborative and Networks at George Washington University's School of Public Health.
"It was literally unmapped. It really speaks to how that part of the city has always been under-resourced, left behind, not considered," she said. "We have been deliberate in our public policy: If we don't see it, it doesn't exist, and so we'll put it on the other side of that freeway, on the other side of that fence. There's always some level of creating these barriers that allow us to ignore that inequity that really is in plain sight."
---
Where people have died
Washington, D.C., is divided into eight wards. The wards with higher percentages of Black residents have more deaths from Covid-19.
---
The death toll from the coronavirus has been highest in Ward 8, an area that ranks at the bottom in almost every measure of health outcomes, including access to medical care.
Though nearly every Washington resident has health insurance, residents of Ward 8 said that their hospital — United Medical Center, the District's lone public hospital — wasn't serving them well. For years they demanded that the city upgrade United Medical Center's trauma capabilities to better treat gun-violence victims who'd been shot nearby, instead of letting them bleed to death during an ambulance ride across the city.
But in 2019, the City Council voted to shut down United Medical Center by early 2023. It will eventually be rebuilt on the St. Elizabeths campus in late 2024. But it's expected to have about half the number of beds and the same level trauma center.
A city slow to act
Despite these long-standing disparities, the high death toll among Black Americans wasn't inevitable. There are tactics that cities and states have used to help mitigate the racial disparities in coronavirus deaths.
First, experts say that officials need to understand where the coronavirus is spreading. Testing must be broadly accessible, and contact tracing is needed to reduce the next round of transmissions.
But Washington officials moved slowly at every stage, including when they made testing easily accessible in the predominantly Black neighborhoods east of the river. The first site they chose was in a fraught location, and it was only open in the middle of the workday.
Despite urgings from another elected official, Mayor Bowser's stay-at-home order didn't start until April 1, two weeks after San Francisco's mayor shut her city down. Thirty-two governors had already closed their states. It also trailed the first positive cases in the District by almost a month.
Two days later, the District opened the first free testing site on the east side of the city. The government located it in the parking lot outside United Medical Center.
"We were a little bit slow to get our testing centers up and running in hotspot areas of the city," said Christina Henderson, a Senate staffer who's running for an at-large City Council seat.
Former First Lady Michelle Obama helped get the word out. She recorded a robocall in late April that urged residents to take advantage of the free testing. But the city didn't make it easy.
Until recently, testing was available for only four hours — from 10 a.m. to 2 p.m. — usually only on certain weekdays. At United Medical Center, it was Monday, Wednesday and Friday, essentially a 12-hour window each week to get in.
Jeffrey Klausner, an epidemiology professor at UCLA's School of Public Health, said that schedule was "shameful."
"We've known for years that working people can't go to a testing center or clinic between 10 and 2 during the week. Health officials know that," he said. "They also know it's hard to get staff to work over-time and on weekends, but in an emergency response, you need to do that."
The United Medical Center site was also on the edge of town, near the border with Maryland. The closest Metro stop is a 12-minute walk away, and the bus lines that drop off nearby are running only every half-hour because of the regional transit agency's service slowdown.
Moreover, United Medical Center's bad reputation in the community, after serious lapses in care, seemed to keep residents of southeast Washington away.
In 2017, the city had shut down United Medical Center's maternity ward after staff didn't take precautions to prevent an HIV-positive mother from transmitting the virus to her newborn during delivery, among other issues. The maternity ward never reopened, yet it was desperately needed to provide high-level care. In the surrounding neighborhoods, the infant-mortality rate is more than six times higher than in majority-white parts of the city like Georgetown.
"Whether it is a good-quality hospital is for another conversation, but the community doesn't perceive it as valuable," said Naseema Shafi, the CEO of Whitman-Walker Health, a network of clinics in the District that specializes in LGBTQ+ care. "There's a large parking lot, and it's easy to get in and out. It checked a lot of the logistic boxes. But the perception of the community is the most important box to check right now."
A spokesperson for the hospital, Toya Carmichael, said Mayor Bowser and DC Health made the decision where to locate the citywide testing sites. She said the hospital's physicians weren't even involved in taking swabs. And she said views of United Medical Center are unfair.
"It is very unfortunate that people's perceptions of UMC are so tainted that they would forego obtaining a Covid test here due to our reputation," Carmichael wrote in an email. "While unfortunate incidents occur at UMC, the same can be said about any hospital in the nation. But like the disparities in healthcare, because our staff and our patient community are predominately Black, … the news tends to focus only on the unfortunate incidents as opposed to the great things happening at UMC."
Not many people showed up for testing, and on June 1, the city closed the testing site.
More testing might have provided better data about how far and how quickly the coronavirus was spreading within the District's Black neighborhoods. And those numbers could have countered disinformation and false rumors spreading online.
Ellis said she remembered checking city data on positive cases in late April for each neighborhood. The case counts in Wards 7 and 8 looked deceptively low. It turned out, she said, the data said more about the lack of testing than the prevalence of infection.
"If you looked at that, you would think that this was something that was barely affecting [those neighborhoods], because Ward 7 and 8 had the lowest proportion of the positive tests," Ellis said. "Once we got testing available east of the Anacostia [River], when there was much more outreach and education, you quickly saw those numbers ticking up."
A lost month
Once there's a better sense of where the virus is spreading, public-health experts say cities can also do more targeted outreach, finding residents whose age and health could make the coronavirus especially dangerous.
That would have been especially important in Washington, where the Black population is comparatively older than in other cities. An estimated 6.8 percent of Washington's Black residents are over 75 years old — the demographic that's seen the highest fatality rates — compared with 4.4 percent nationwide. And it's one of the few counties nationwide where the median age for Black people is substantially higher than for white people.
Mayor Bowser, who is Black, planned a far-reaching campaign to find residents most at risk. But her administration didn't get started on it until six days before the city was set to begin reopening.
On April 15, in the first extension of the stay-at-home order, Bowser added a little-noticed provision. It required the Department of Health Care Finance — the city's Medicaid administrator — to review its past two years of claims data to find anyone with underlying health conditions and then reach out to them. The agency was supposed to provide 140,000 at-risk residents with information on how they could reduce their risk of getting the coronavirus and to provide support to anyone showing symptoms.
But nothing happened for more than a month, even as hospitals filled almost every bed in their intensive care units, and 337 people died.
When APM Reports contacted the Department of Health Care Finance on May 22 to ask about the agency's plans for outreach, a spokesperson declined to comment and directed inquiries to the city's health department.
Almost at the same time, an emergency solicitation for a contractor who could reach out to the people in most danger was posted by the city's procurement agency. It was dated Thursday, May 21, and it required all bids to be turned in within essentially one business day. The deadline was Monday, May 25 — Memorial Day — at 2.p.m.
The contracting officer kept revising the solicitation throughout the long weekend. Applicants said that forms were missing, including a place to submit a detailed price proposal and other certifications.
The contract was ultimately awarded to LINK Strategic Partners, a marketing and communications firm that had previously helped the city sign up foster parents. The contract will pay out $438,000 through next March, despite city rules that are supposed to limit emergency procurement to 90-day contracts.
In the meantime, some of the city's community health centers picked up the slack for city government. For instance, in mid-April, Whitman-Walker, the LGBTQ-focused clinics, decided to check on 5,100 of their high-risk patients, based on age and medical history. Shafi assigned a dozen staffers to each make at least eight calls every day.
But as Whitman-Walker loses hundreds of thousands of dollars each month, Shafi said she worries about how much longer it can keep its doors open.
Trapped in a facility full of sick people
While the city government floundered, Dunbar was stuck in St. Elizabeths, trying to ward off what he suspected was the coronavirus.
Fortunately, his symptoms were mostly mild, except for his eyes. They were bloodshot all the time, which scared him the most. The staff checked his temperature and oxygen levels twice a day. They gave him drops and switched his meds, but that didn't do anything for his eyes.
By mid-May, Dunbar said he felt scared. "I am trying to keep my spirits up, but I am worried about my eyes, and I want to be released from the hospital," he wrote in a court affidavit.
From the beginning, advocates had warned that the hospital was "simply not prepared" to handle what was ahead. Andrea Procaccino, a staff attorney for Disability Rights DC, said that Covid-19 was only the latest health crisis for the facility. In 2019, the hospital found legionella bacteria in its water supply and had to shut off the flow for 27 days, according to court records.
According to numerous affidavits from patients, during nearly four weeks without running water in October 2019, they were locked in their units, without access to their regular therapy. They had to use reeking toilets, overflowing with feces, which staff manually flushed only twice a day. Dunbar said the smell from the two toilets in his 27-person unit was so strong, it nearly made him retch. Patients had to clean themselves with sanitary wipes, except for once-a-week trips to the eight portable showers outside.
With the coronavirus looming, Procaccino asked the hospital in early April to find "outside expert assistance" that it could bring on-site. As more patients fell deathly ill, she heard from patients that "staff were not getting enough support, guidance and direction."
After the first cases were suspected in their facility in late March, hospital administrators didn't tell patients to stay in their rooms, even though some were clearly sick, including one who collapsed on the floor and had to be hospitalized after days of walking around with a high temperature.
Everyone continued to watch television together in the lounge, eat in the dining hall and wash their clothes in the laundry room. (The hospital's chief nurse later testified that those rooms had "sufficient space" for social distancing, which she said could still be tough to enforce "without impinging on patient autonomy.") Dunbar said he was given one mask to re-wear every day, with no instruction on how to use it properly. Procaccino said she was hearing from patients that they felt like they were "on their own."
Staff too felt like they didn't have the necessary protections. A behavioral health technician said there weren't enough masks, even though administrators who stayed in their offices kept some for themselves.
On April 6, Procaccino continued to press administrators to hire someone on-site who could make sure infection-control protocols were being followed. She said she didn't hear anything back about whether the hospital would follow through, except that they were working with the Health Department. Three days later, the first Covid-19 patient, who'd recently returned from a medical hospital, collapsed and was "found unresponsive," she said.
"It took almost three weeks for the hospital to bring in outside experts from the CDC and [Department of Health], who provided on-site support and made recommendations," Procaccino said. "This intervention was too little, too late."
Eventually, other lawyers brought the issue to a federal judge, who forced the hospital to follow public health guidelines.
Saying the hospital's methods were a "substantial departure from professional judgment," U.S. District Court Judge Randolph Moss issued a series of orders that forced the hospital to follow U.S. Centers for Disease Control and Prevention's recommendations for stopping the coronavirus spread — the same measures that Procaccino had wanted someone to guide St. Elizabeths through.
Despite the judge's findings to the contrary, the city said the hospital did everything it was supposed to. "Since the beginning of the Covid-19 public health emergency, St. Elizabeths Hospital has followed DC Health and CDC guidelines for the health and safety of all patients and staff," Erica Cunningham, a Department of Behavioral Health spokesperson, wrote in an email. "That includes robust infection control; proper PPE for all personnel; testing of all patients and personnel; and isolation and quarantine strategies."
Dunbar, 40, eventually tested positive for coronavirus. He's since recovered, though he's still inside the hospital.
His family said they wished the hospital had "treated them like humans."
"There's no reason for them to not be able to take a shower for a month [after the legionella outbreak], no reason why he got sick and we didn't hear from him for two weeks," Artelia Dunbar, his sister, said.
Other patients were less fortunate. Salvador Rivero, an 86-year-old with dementia who'd been homeless, was among the first patients to die. His court-appointed guardian, Jilma Lasso, said she didn't fault the staff at St. Elizabeths, who she said were "trying their best" in "very chaotic circumstances." But she said Rivero shouldn't have been at the hospital at all, if the city had more group homes. "That's a sad thing," Lasso said. "It always broke my heart that he should not have been probably sent to St. Elizabeths, but there was no other place for him to be."
By mid-June, 81 of the roughly 300 patients and 119 of the nearly 800 staff at St. Elizabeths would test positive for Covid-19. Fourteen people died.
Washington also struggled to stop outbreaks in its homeless shelters. It booked nearly 600 rooms at local hotels for homeless people, but advocates say they weren't fully utilized and that there wasn't enough testing. Since then, nearly 325 individuals in shelters tested positive for coronavirus, and 20 of them died.
The District recorded another 28 deaths in supportive housing for people with disabilities that's regulated by its Department of Disability Services, two deaths in the jail, and one death in juvenile detention.
"The thing that the city has not done well is really focus on the institutionalized places, where there's control," said Ed Lazere, the former director of DC Fiscal Policy Institute, a left-leaning think tank, who's also running for an at-large City Council seat. "They have not moved very fast."
'This city was not prepared'
Other advocates have leveled similar criticisms. They say that when coronavirus disparities became apparent, Mayor Bowser didn't do enough to address them.
"Honestly, I think that this city was not prepared," said Parisa Norouzi, the director of Empower D.C., a group of low-income city residents who advocate for racial and economic justice. "Our mayor was out on the campaign trail for Michael Bloomberg" — with stops in Virginia, Texas, Michigan, North Carolina and South Carolina — "up until the end of February. Even if there had been an opportunity to get ahead of this, I think she was distracted by that."
Norouzi added that city government has been "set up to fail." Prohibited from taxing Maryland and Virginia commuters, Bowser has been too focused on economic development to generate revenue, without looking at the city's systemic inequities, she said.
In other cities, leaders assembled task forces to deal with the pandemic's racial disparities. Bowser, by contrast, created a committee to figure out how to reopen business. It was stacked with City Hall insiders: a nightclub investor, housing developers, plenty of lobbyists, and her own brother.
Shafi, of Whitman-Walker, said public-health strategies work best when marginalized groups can trust that "nothing's done about us, without us." Had D.C.'s task force accomplished that? "Not entirely," she said.
To Bowser's credit, the city has advanced through the second stage of its reopening without a significant rise in cases. Many residents also told APM Reports that the mayor had done a good job keeping the city informed, with regular press conferences for reporters, and coordinating calls for healthcare providers and community organizations.
But Bowser's government won't talk about what went wrong in its handling of the pandemic's disparate death toll and the city's longstanding health inequities. The city's health department declined to make anyone available for an interview, and it instead issued a statement.
"The onset of Covid-19 was swift and unpredictable," Alison Reeves, an agency spokesperson, wrote in an email. "We now have a once-in-a-generation opportunity to thoughtfully build toward a more equitable, resilient and vibrant city."
Other cities did more
The District's response was slow and passive compared to other cities with large Black populations and historic health disparities.
In Chicago, Mayor Lori Lightfoot established a Racial Equity Rapid Response Team. The task force distributed 80,000 door hangers and mailed 150,000 postcards with information on how essential workers could keep their families safe; contacted previous hospital patients with underlying health conditions to talk about the risks from Covid-19 and help with any food, medicine or even rental assistance they needed; and distributed more than 60,000 masks.
In Detroit, when Mayor Mike Duggan found out that people were having trouble getting to testing sites, he created a program that offered $2 rides to those who wanted a drive-through test, with fee waivers for those who needed it. Within three weeks, a mobile testing site run by Wayne State University showed up in hard-hit zip codes. The city paid special attention to making tests available for homeless people, and to date, there have been only three suspected deaths — one-sixth of what Washington, D.C., recorded in its shelters.
In Milwaukee, racism had been declared a public-health emergency the previous summer. When Covid-19 hit, city officials recognized they weren't staffed to handle the issue. They partnered with Stronger Together Collaborative, a coalition of Black-led community organizations, on a massive public-awareness campaign featuring prominent Black, and later Hispanic, voices.
In comparison, Washington, D.C., officials stayed still. The mayor spoke but didn't act with urgency.
As soon as coronavirus's racial disparities became evident, Bowser said "the larger and the most important question" is how to "change our systems" of health care, food access, housing and education "to change the trajectory of African-American health in our country."
Local activists wondered why those issues hadn't been considered before, especially after the city published a comprehensive report in 2018 showing the social determinants of health that were making Black people sicker.
"A lot of people lauded it: 'Oh, this is great, the city's really looking at the underlying root causes.' But then there was no perceivable action," Norouzi said. "Nothing significant changed. Because in order to change these things, you're going to have to reprioritize resources, and the mayor has wanted to make sure that her key development projects move forward, that certain tax rates don't change, that the businesses continue to flourish."
For Rev. Anika Wilson Brown, senior pastor at Union Temple Baptist Church in Ward 8, recent events offer a chance to address long-standing inequalities.
"The coronavirus showed that [systemic oppression] exists covertly, and the killing of George Floyd is showing us how overt it is," she said, referring to the Minneapolis man who was killed while being restrained by police. "This is an opportunity for us truly, truly to begin to look not just at the symptoms, at what we see on the surface, but to really dig to the root of this thing if we really want to see things change."
Wilson Brown recognized early the potential dangers of the coronavirus. When the virus hit the city, the reverend was still in the process of taking over the 8,500-member congregation from her father, who had preached at Union Temple since 1973.
In the first test of her leadership, Wilson Brown decided to close the church two weeks before the mayor issued a stay-at-home order. She sheltered-in-place with eight other church members, who read, sang, and filmed their Sunday services to stream online. Volunteers dropped off meals for the church's elders, and their quilting society sewed nearly 200 masks.
The church still lost a member to Covid-19: Alyce "Mimi" Gullattee, a psychiatrist who at 91 years old — the oldest faculty member on campus — still kept an office at Howard University.
For Wilson Brown, fighting the pandemic is just the beginning. Even once the coronavirus is under control, with enough tests to find it and enough hospital beds to treat it, the city needs to prevent the same inequities persisting into the next phase: Who will have their rent forgiven? Who will have their medical bills paid? Who will die when infections spike again? Who's going to get the vaccine first? In short, whose lives are considered expendable?
Wilson Brown said that even answering those questions isn't enough to address the systemic health inequities in Washington.
"I think we need to rewind," she said. "Let's get back to the why. If you list every negative statistic, why is it that Black folks are at the top of that? They're still dealing with the policy level. I don't think there is the conversation: Why? Why does this exist?"
---
D.C. responds
APM Reports first reached out to Mayor Muriel Bowser for comment on May 21 and followed up with repeated calls and emails before publication. A spokeswoman for the mayor — LaToya Foster — contacted APM Reports on Friday.

The District began preparing early, taking its first steps in February, Foster said. "The District took a swift, aggressive approach to addressing coronavirus, even before our very first case. We've also taken a very conservative approach to reopening the city to ensure the safety of our residents, specifically our most vulnerable residents." Foster said the mayor chose to open its first public testing site east of the Anacostia River "to make sure those vulnerable communities had quick access to testing immediately," and she said the limited appointments at United Medical Center were because the process of getting tested was still "new." She added that the city was also quick to set up meal-distribution sites, grief counseling and crisis hotlines, and to get out public-health messaging through robo-calls, mailers, advertising and its partnerships. "If you observe other locations across the country, this headline may apply to them, but by far, it doesn't apply to the District," Foster said.
---
Don't miss our next investigation
Enter your email below to receive notifications of new stories.