A few silver linings emerge in a dark time of closed schools
Delece Smith-Barrow of The Hechinger Report shares some hopeful stories about education during the pandemic.
Some students will have an easier time doing internships during the pandemic because they'll be able to work online and not have to move to an expensive big city. That's one of the surprising bits of good news about education that has come to the attention of Delece Smith-Barrow, a senior editor for higher education at The Hechinger Report.
In recent weeks, Smith-Barrow has been uncovering some of these more hopeful stories. She's seen signs that online learning may create more access to higher education for some students, and she's also come across stories of colleges pitching in to offer emergency help.
The transcript below has been edited for length and clarity.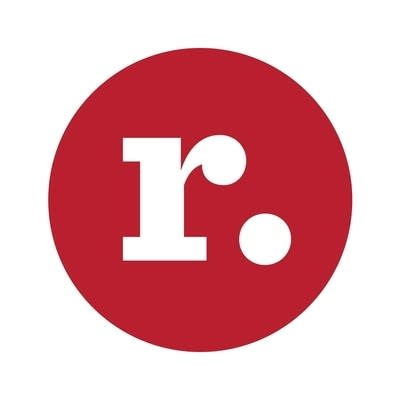 STEPHEN SMITH: The Hechinger Report has been sort of collecting some of the silver linings — the unexpected good things that are coming out of this challenging time. What are one or two of the surprising silver linings that you've come across?
DELECE SMITH-BARROW: I think what's been most surprising is how quickly colleges and universities are trying to help health care workers who are fighting the coronavirus by making face shields, by making hand sanitizer. This is surprising because these institutions already have so much on their plate in terms of having to quickly transition to online learning. Something that many had not been planning to do mid-semester was having to help students get laptops and the technology that they need to work remotely. So it's been pretty amazing that, on top of all that, some of them have also prioritized making face shields and hand sanitizer for healthcare workers.
STEPHEN SMITH: Who's making face shields and how are they going about doing it?
DELECE SMITH-BARROW: One university that really started to do this before many others is Stony Brook University in New York. It started off very simply. Just using supplies from Home Depot, Jo-Ann Fabrics, they kind of rigged something together. And once they had a pretty good prototype, they took it to the doctors at Stony Brook hospital and asked how it can be improved, made a few adjustments, and then started mass producing them at the university.
STEPHEN SMITH: And are these students or faculty or volunteers? I mean, who's getting together to do the work?
DELECE SMITH-BARROW: Right now, it's a good mix. So there are faculty that are kind of leading the efforts, but definitely students working in facilities to create the face shields. There's one student who told me about how she goes to essentially a lab of sorts and helps with the assembly. She said there are a few other students who are also doing this as well. They work in something called the iCREATE space at Stony Brook University, which is basically a bunch of buildings for innovation.
STEPHEN SMITH: What other collaborations have you uncovered between students, teachers, and staff who are collaborating in new ways to get through and overcome the current situation?
DELECE SMITH-BARROW: At the New Jersey Institute of Technology, faculty and students there are in the process of designing face shields and field ventilators for short term use. There's a student working pretty much by himself at Cedarville University in Ohio. That student has created 25 3D masks for healthcare workers to use to protect themselves. And I'm hearing from students that they are grateful if they can help fight the pandemic. The students who are working on making hand sanitizer are feeling like, You know, even though the world is in disarray, I am grateful that I can give back and in some small way. It keeps me busy and it keeps me keeps me from feeling a little less sad because you're part of the solution, not the problem. So I think those are some of the silver linings that we're starting to see from coronavirus.
STEPHEN SMITH: One of the things you've been looking into in this pandemic period is how it's reshaping access and opportunities in higher education. Many students have applied or are beginning to apply for summer internships, summer jobs. How have you detected that some of these opportunities are being redesigned to accommodate social distancing?
DELECE SMITH-BARROW: There are some employers who have already just completely done away with their summer internships or reduced the number of interns because of coronavirus. It's just harder to take care of people and to figure out how to best accommodate people. But then there are several employers that have just transitioned their summer internship programs that would typically be in person to now take place online, and colleges and universities are working with them to help them figure it out. This move to online internship for college students really gives an added advantage to students who are from lower-income households and have to work a lot during the school year. A lot of times with online internships, they're a little bit more project-based. So you're given a task to do, there's flexibility with when you complete it and where you complete it, as long as you meet the deadline. You could be interning at midnight or completing the project at 10 p.m., which would leave you open during the day to do other responsibilities that you have to take care of. Also, a lot of times with internships, traditionally, you might have to move somewhere, which can be costly. But now that employers are becoming more flexible and you can intern from your bedroom, which saves you a lot of money in terms of moving costs, housing costs, things of that nature. So I certainly see that as a silver lining.
STEPHEN SMITH: Many universities are trying to engage with students differently as they try to market themselves here at a time when juniors are typically visiting campuses. What sort of innovations are they taking on in the face of social distancing and financial troubles?
DELECE SMITH-BARROW: We're seeing virtual open houses, and schools trying to figure out ways to show off their campuses and their resources without actually having you come to campus. I've seen that schools are trying to figure out how to celebrate students accepting their admissions offers online, and a lot of activity on social media to show school spirit. Looking toward the beginning of the admission cycle, a lot of colleges and universities are waiving the requirement of SAT and ACT scores, so that if you do want to attend a university but taking one of these entrance exam just doesn't really seem feasible, they're saying, You know, it's OK, we won't require that of you. I've also seen at least one university reducing the cost of summer classes. Schools are trying to be innovative in terms of how they attract people and with the resources that they will provide for students.
STEPHEN SMITH: Speaking of the SATs and ACTs, these tests have been controversial for some time. Critics say they favor wealthy students who can afford the special classes and the tutors to prep for them. Do you think these waivers have the potential to end or phase out the requirements for these tests?
DELECE SMITH-BARROW: I think these waivers will definitely change the admission cycle. I think it will be very difficult for a college to say it will not require the SAT and ACT for this upcoming admission cycle and then go back to requiring it for the following cycle. You're right: The SAT and ACT are very controversial because often the students who do the best come from higher-income households that can afford test prep services, which can cost $1,000 or $2,000 easily. There was already a strong movement toward colleges and universities becoming test-optional, or just dropping the requirement altogether. And I think we're certainly going to see that increased significantly, which will be a challenge for the makers of these exams. It kind of chips away at how relevant they are as schools are able to find the students that they want without having the students take the SAT or the ACT.
STEPHEN SMITH: So tell us what else you hope to look into going forward? Are there any other issues of access or equity, any trends that you're seeing or expect to see?
DELECE SMITH-BARROW: One thing I'm hoping to look into is what's happening with the FAFSA, the Free Application for Federal Student Aid. This form is critical for filling out if you want to get aid to help in paying for college. A lot of students who were suddenly sent home may or may not have adequate internet access to fill out this very long form to apply for aid. So I'm curious to see if there will be a decrease in students who are completing the FAFSA and whether colleges and universities that recognize that students are having difficulty completing the proper paperwork to get student aid will help them. Will they offer additional grants? Are they going to be more creative about how they decide who gets student aid and how much? Another thing to look at is that the government has set aside about $14 billion for a post-secondary education because of coronavirus and all the sudden expenses the students and institutions have had to withstand. Schools will now have $6 billion available to them, and colleges and universities are starting to get some instruction for what to do next from the Department of Education. So that is extremely helpful, I think.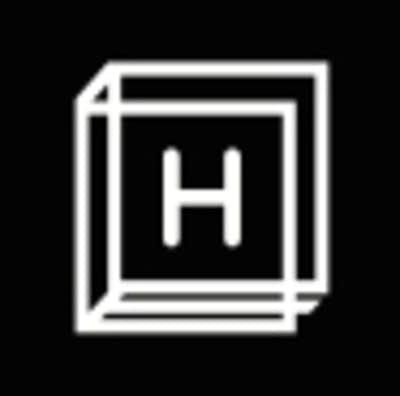 Educate is a collaboration with The Hechinger Report, a nonprofit, independent news organization that focuses on inequality and innovation in education.