College in the time of coronavirus
A conversation with Hechinger Report higher education editor Jon Marcus on how learning and the college experience are changing, and what's yet to come.
College students across the country are not having the spring semester they expected. From campus closures to online classes, the college experience has changed dramatically due to the threat of coronavirus.
The Hechinger Report's higher education editor Jon Marcus talked with Stephen Smith about what he's hearing from teachers and students as they adapt to distance learning. Marcus also discusses what to look out for in the lead up to the new school year this fall and whether or not colleges that were already struggling financially, will survive.
The transcript below has been edited for length and clarity.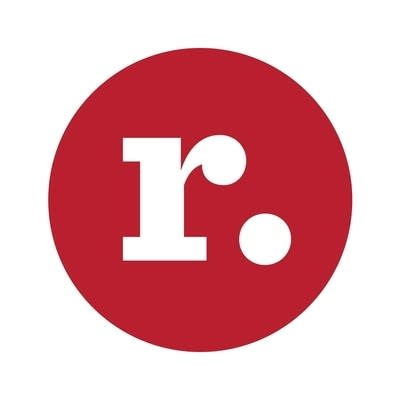 STEPHEN SMITH: Higher ed has obviously changed a lot over recent weeks. What are you noticing from your own students?
JON MARCUS: It's very interesting. What's happening now, I think, is widely misconstrued as being online higher education, which requires a lot of planning and set up and training. What we're really doing, most of us, is teaching our subjects remotely. I see my students off in their homes, some of them relegated to the basement, often sitting in a comfortable chair or on their bed. I think most of them are still pretty engaged. I just taught a high school class the other day that's taught by a friend who teaches at a private school, and those students, some of them hadn't shown up. Most of them were seniors. They were not particularly engaged. So it's really interesting. I think it's a case-by-case kind of thing, how people are responding to this new world.
STEPHEN SMITH: You teach journalism at Boston College, right?
JON MARCUS: I do teach journalism. Journalism is a course that's kind of tough to move online. It's difficult for student journalists, as it is for real journalists, to go out in the real world and talk to real people. So they are doing that at a distance. I think one thing that's an advantage for all of us who do what we do for a living is that people do have time to talk and are thoughtful and articulate about what's going on.
STEPHEN SMITH: You mentioned that this is not really a fair test of online learning happening nationwide. What does a well designed online class look like compared to what you're doing?
JON MARCUS: What's happened now is that faculty have had to convert their courses in the middle of the semester, in most cases. In some cases, where there are universities and colleges that are on the quarter system, they were able to begin a new quarter right from scratch, but for most of us, this happened in the middle of a semester. So all we were really able to do in the course of the week or so that we all had to prepare was convert our classes somehow into online instruction. For many faculty that meant eliminating things like group projects. For others, it meant using a lot of technology. There are a number of platforms that allow for continuing communication online. Panoptic is one that allows faculty to tape their lectures, video record their lectures. There are existing platforms that we used already, such as Blackboard and Canvas, that are places where you can put your assignments and students can post their responses. But all of those are really just technology. Online, higher education takes a lot more thought and planning and training. And this is not it. There were some people who were speculating that after a semester of learning online, these millions of college students who were learning on a brick and mortar campus would flee to full-time online higher education. And in fact, what we're hearing and what we're reporting is that they do not like this. They don't like the kind of online higher education that they're getting or the remote or distance higher education that they're getting. They were at a brick and mortar campus for a reason. There are a number of other, kind of, wraparound services you get in person: athletics, intramurals extracurricular activities, advisors, professors, office hours, libraries, a lot of buildings and facilities, and they don't have those. Now, what's really interesting, I think, is that because we've reached out to them to do this college in college and university presidents are very hesitant to talk about that. They don't want to say that what they do in the real world in normal times, is better than online higher education. Why don't they want to say that right now? Because they're afraid of getting sued for their tuition money back by students and parents who are only getting online higher education this semester. Do expect that there'll be lawsuits brought by students and their parents who want some of their tuition refunded, since they paid for a lot more than a couple hours a week on Zoom. And it's going to be really interesting to see how that plays out. That can only make a bad situation worse for universities and colleges that are already facing really significant financial challenges right now.
STEPHEN SMITH: Let's talk a bit more about that. You have written a lot about smaller colleges struggling to survive financially. What have you heard from those schools, especially those schools who are in this position of having to go to so-called online learning? What makes colleges at risk in this time of crisis?
JON MARCUS: Well, actually three colleges have closed in the time since the pandemic started. In a couple of cases, they blame the disruption caused by that pandemic. Generally, what they say is it just made a bad situation worse for them financially and several other institutions. One that comes to mind is Central Washington University in Washington state, which has declared financial exigencies that allow them to lay off tenured faculty. It's the first step in making significant structural changes. They also had their bonds downgraded by Moody's because they are carrying a significant amount of debt. And right now universities and colleges are really limited in the revenues that they can collect. Room and board are very important revenue producers for universities and colleges — they make money off of those — and in most cases, they've had to refund that money on a prorated basis, or at least refund a credit for future room and board. Their endowments have taken a big hit — 74 percent of university endowments are invested in equities or stocks — and like you and me and almost anybody else that holds any shares right now, they've lost more than a third of their value. Endowments support a lot of university operations, but most significantly financial aid. So universities are worried about what money they'll have left for that. And public universities and colleges, of course, are anticipating big state budget cuts, as states have to spend the huge amounts they're spending now to respond to the coronavirus and to provide services after the coronavirus, and higher education has, in other earlier recessions, been the first thing that gets cut.
STEPHEN SMITH: Let's get back to the student experience — both those students who are in college now, and students who are waiting to hear where they got in, or if they're going somewhere. Let's talk first about student athletes. What happens to them?
JON MARCUS: So, student athletes can't get scouted. The NCAA extended eligibility to a fifth year for students who play spring season sports. You've got students in the performing arts, which are very difficult to teach online. We spoke with, for example, a music major studying opera, who had won in a competition the right to perform at Carnegie Hall. Canceled. She, like all of her other classmates, has to do a graduate recital for credit to graduate. She doesn't know how she's going to do that, at a distance. She can't work with an accompanist because they can't be in the same room together. So there are a lot of unanticipated consequences of this distance that we've talked about when universities originally dispersed. People were very focused on the fact that that was happening, that people were moving home. That was a hardship in itself. Then that they were going online and a lot of very important attention was paid to students who have housing and food insecurity, who really don't have anywhere to live except the dorm on campus or any place to eat except the meal plan. That's all very important. But I think what we overlooked were some of these other really significant issues. Like a lot of people who have had very little to do but binge. I was watching the documentary series "Cheer" on Netflix, which is about cheerleaders at a community college in Texas. They have perennially won the national cheerleading championship. Well, that's been canceled, too. And anyone that's watched "Cheer" will appreciate how important some of those activities outside of class can be to students who, like these, had for their whole lives dreamed of competing in the national cheerleading championships. Some people might be dismissive of that. But it's, I think, a good example of the kinds of hopes and dreams that have really kind of been interrupted now for college students, and for college seniors. Even at the very basic level, things like senior events and graduations, many of them have already been canceled. Universities are looking for other ways to commemorate that college graduation. But imagine working that hard to graduate from college with a degree of some sort and not being able to commemorate it publicly. So all of those things are only slowly coming into focus that college students are enduring. Obviously, everyone in society is dealing with things like this right now. But for college students, in many cases, this is really kind of a milestone moment in their lives, and it's been interrupted.
STEPHEN SMITH: There's a lot of talk at different universities and colleges about grading. Some teachers have made their courses pass/fail, and there are some student activists who say that all classes should be pass/fail. What's behind that?
JON MARCUS: Yes. So this is a fascinating phenomenon that, again, has gotten only limited attention. So universities, many of them have now allowed for the option of getting a grade of pass or fail instead of letter grade. Typically, you're allowed to choose that option early in a semester, most universities have moved it farther along in the semester so that students still can opt for that right now. In some cases, universities are letting you switch to pass/fail after you see your letter grades at the end of the semester. So that's a huge departure and one that was, in fact, in response to students, many of them who submitted petitions to the universities to go pass/fail. The argument they made was that they were dealing with a lot of other stuff right now and to expect them to maintain a high grade in a class they're taking online, while they're also potentially supporting family or trying to, you know, deal with the line to get into the supermarket or all of the other things that that all of us are facing, they felt that it was only fair to get a pass/fail grade. But be careful what you wish for. Because the problem with this is, now these students are going to have more trouble getting into graduate school or professional schools that have admission requirements of letter grades, and even more significantly, to transfer those credits from this semester if they transfer schools. This is a hugely underappreciated problem. Because even before this pandemic, four in 10 college and university students transferred at least once during the course of their time in college. And those students already lose more than 40 percent of the credits they've already earned and studied for and paid for. And so this will only make that worse in several ways. First, many universities and colleges won't accept credit for a course that was pass/fail, or they'll accept it for elective credit, but not for credit toward a major. Many graduate schools won't accept a pass grade, as opposed to a letter grade for admission into graduate or professional schools. Some graduate schools have said, We will take into account the situation — the circumstances of the pandemic semester. But if you look very carefully at what they're saying, for example, Harvard Medical School has said that they will take into account that a student was required to switch to pass or fail. But if you read very carefully, the next sentence said, We would prefer that they have a letter grade. So that portends some problems ahead. Some universities are allowing students to decide one way or the other. Some universities, including MIT and Columbia, aren't giving them that choice; they're saying you will only get a pass/fail this semester and you do not have the option of letter grades. So, the same students that were petitioning for the right to be graded only as passing or failing are now producing counter petitions saying, Wait a minute, we want to get a grade, we want to get a letter grade. So there's a lot of confusion there. The problem has always existed for transfer students to get credit for their work. Pass grade is going to make that harder. And we are expecting, as a result of the economic toll of the pandemic, more students to transfer either for financial reasons or because they want to switch to a university or college closer to their families. And so this problem is only going to get worse unless universities or colleges make allowances for it.
STEPHEN SMITH: Let's turn now to what would be theoretically next fall's entering class. What's happening with high school seniors who are supposed to be finding out, or have been finding out, about where they've been accepted? What are they thinking about the fall?
JON MARCUS: So, high school seniors are also in a really tough position right now, in addition to the fact that their proms are canceled. They're not sure whether they'll have a graduation and they're missing out on the second half of their senior year in high school, which is another milestone in all our lives. The acceptances and denials from universities and colleges went out on time. That would have been over the last few weeks. And so now they have to make a decision. But they have to make that decision without the advantage of a high school college counselor because they're not in school. They have to make that decision without their parents knowing what their financial situation will be in the fall. Many people, obviously, have lost their jobs. Many people have lost their investments. Many people who save for college have invested in the markets. And so now they have significantly less money to spend for college, to exacerbate that problem. The universities and colleges have made financial aid offers based on financial aid forms that these families filled out before the markets crashed. So representing wealth and income that they probably don't have anymore. So, universities and colleges have made those offers of acceptance or denial. And most of them are sticking to what's called "decision day," which means the students have until May 1, just a few weeks from now, to decide whether or not to accept that offer and enroll and to put down a deposit. Some universities and colleges have moved back decision day, understanding that it's only contributing to the anxiety of these students who've accepted, and their parents. Many of them [schools] have kind of stuck their heels in and refused to change decision day, because they're really concerned about their own issue, which is whether they'll fill seats next fall. They expected that a lot of people who applied before coronavirus won't show up this fall, won't be able to afford to show up this fall, will be reluctant to enroll without being certain that the problem will be over by September. And so universities and colleges are sort of looking out for themselves first. It happens to be really bad optics, considering that universities and colleges just got $14 billion in taxpayer money in the stimulus package. At the same time, they're saying, We're not going to move back decision day. Nonetheless, that's a decision that they've made. In many cases, some of them again, reluctantly, are changing it. And even if they are making offers of financial aid, they're making much lower offers of financial aid. And this is only anecdotal so far, but we're hearing of much lower offers of financial aid, because these universities and colleges have taken a beating on the markets themselves. And their endowments, which support financial aid substantially, are not going to be able to continue to do that. So they're worried about their situations, they're offering less money to students who will no doubt need more money in the fall.
STEPHEN SMITH: Does the big financial package passed by Congress and signed by the president make any distinction between those institutions that have traditionally had healthy endowments — the Harvards and the like — or, say, Williams College and the struggling institutions that you talked about earlier?
JON MARCUS: No, it didn't make a distinction among institutions in that regard. But it will be giving some preference to institutions that enroll a significant amount of low-income students. And a big portion of that $14 billion that the colleges and universities are getting is supposed to go to emergency financial aid for students. Now, that's a very vague sort of requirement. No one is entirely sure how that's gonna pan out. The Department of Education is still working on the details of that, but it is supposed to go to students, not all of it directly to the institutions, but in fact, through the institutions to the students who presumably will need it most. It's a little early yet to know how that will work.
STEPHEN SMITH: What happens to students with work-study jobs? Are they getting paid for not working?
JON MARCUS: This is another really big hit that students took that wasn't really noticed. No. Most students that left their campuses also had to leave their work-study jobs. There are small glimmers of light in this area. Amherst College, for example, is continuing to pay work-study students, even if they can't work from home. At most universities, colleges, however, students had to leave and leave their jobs as well. Work-study work often doesn't pay a huge amount of money, but it does a few things that are extremely important: It helps students pay for expenses outside of their tuition, and their room and board, such as books or supplies or if they live off campus, for their rent, for a car, for parking. And, the work-study money also helps students avoid having to work somewhere off campus, which research shows hurts their likelihood of graduating on time.
STEPHEN SMITH: Any other other unexpected phenomena or trends that you've run into while doing your reporting on this?
JON MARCUS: There are a few signs that some good things might come of this. For example, high school juniors would have been taking standardized tests — the SAT and ACT, for instance — this semester. Those have been postponed all over the world. And so a number of colleges and universities and entire public universities, state systems, have gone test-optional, at least for now. And many people who have never liked those tests and feel that they are not particularly equitable, are optimistic that a lot of those institutions will never go back, that they'll remain test-optional and that students who apply won't have to take those tests. So that's a big potential change that could result from this. We talked about the problems coming up for transfer. If you have a course that's graded pass or fail, many universities and colleges have always had this acrimonious relationship about transfer credits — you can take a calculus course at one university, and the next university, to which the student transfers, won't accept that for credit. That doesn't make a lot of sense considering that universities are all supposed to have similar standards. They're all accredited. They are required by law to be accredited by accrediting agencies that are supposed to ensure that they uphold those standards. And yet, one university won't take credit from another university. This particularly affects community college students who often get the short end of the stick in terms of almost everything, who can take a legitimate course that a four-year university won't accept for transfer credit. So in some states, notably Virginia, the community colleges and the public universities have, in this pandemic, worked together to streamline the transfer process. And even though that effort is devoted solely to this semester, under which community colleges will give a grade pass — or "p plus," they call it — that the universities have pledged to accept for transfer credit. There is some hope that this will be an opportunity, not a challenge. That this will be an opportunity for people to begin to work on making transfer easier. So, those are some other kinds of unanticipated consequences in a positive direction.
STEPHEN SMITH: Jon Marcus, always good to talk to you, and I look forward to hearing more as we venture through this uncertain, unpredictable time.
JON MARCUS: Well, thanks so much for having me and stay safe and healthy.
STEPHEN SMITH: Same to you.
---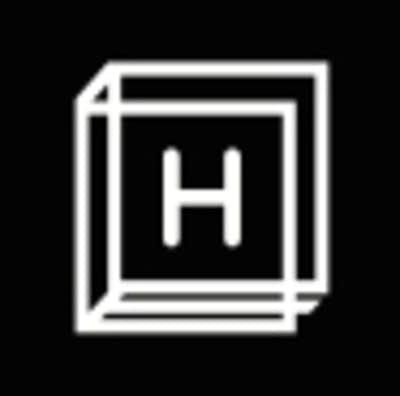 Educate is a collaboration with The Hechinger Report, a nonprofit, independent news organization that focuses on inequality and innovation in education.