Hundreds of thousands of people could lose their legal status. One hopes to graduate with his college degree first
If the Trump administration has its way, Jose would be forced from the U.S. just a few months before graduation.
Jose is unfazed by the cold. Born in El Salvador but raised in Minnesota from the age of 11 months, he says it's heat that bothers him more than anything.
"Arizona, California," he says shaking his head, "it just hurts to go to those states."
Jose is big, 6 feet tall, with glasses. He's known around campus for his all-seasons wardrobe.
"I'm usually in shorts or sandals," he tells me. But today, it's 12 degrees outside on his college campus in Minnesota and he's wearing pants and a zip-up. His mom, Gloria, is visiting from the Twin Cities, and he doesn't want to worry her.
Jose is 21-years old, a junior studying software engineering. He and his mom are in the U.S. legally, but a lawyer suggested we use their middle names for this story so they aren't targeted by immigration officials. Though they've been in the country for more than two decades, their immigration status is still only temporary, and the Trump administration is trying to end it, potentially exposing Jose and his mom, and hundreds of thousands of other immigrants who have lived in the country for decades, to deportation. If the president has his way, Jose won't be able to finish his degree, and he and his mom will have to leave the country.
Jose is majoring in software engineering because he's always loved computers and math, and he wants a career that can provide for himself and his mom financially. In middle and high school, Jose enrolled in a technology magnet school and competed in robotics tournaments. He had an internship at the tech and manufacturing company 3M. When he got to college, he found a tight friend group. "Which we promptly named 'the nerd herd,'" he says.
Jose is hoping to graduate about this time next year. He'd love to attend graduate school and to have a job at 3M one day. But his future beyond this year is in the hands of federal courts, Congress and, ultimately, the president.
Jose is not here on the more-well-known Deferred Action for Childhood Arrivals (DACA) status. He's here on something called Temporary Protected Status, or TPS. He and his mom have had this status for 17 years. Like DACA, it's a protection extended to people who first came to the U.S. illegally.
Jose describes it as "a status that allows me to be pretty much equivalent to a citizen, without being a citizen and without being able to vote." People on TPS also can't leave the country without permission, and most immediately for Jose, people on TPS don't qualify for any federal student aid or loans.
You can only get TPS if you're in the U.S. while your home country has been hit by war or natural disaster. In a way, it's the U.S. government saying, "You're safe here. It's too dangerous to send you back to the country you left." Salvadorans first got TPS in the early 1990s, following a 12-year civil war that left the country in a shambles. That war is how Jose and his mom ended up in the U.S.
The war was between the country's right-wing military government and a leftist opposition movement. More than 75,000 people ultimately died in the fighting, which lasted from 1980 to 1992. Countless more disappeared and were displaced. The Carter and Reagan administrations involved the U.S. by supplying the Salvadoran military forces with weapons and training. Those military forces were responsible for 85 percent of the killings, kidnappings and torture during the conflict, according to a United Nations truth commission.
During the war, Gloria was in her teens. As it ended, she and many others in the country thought a level of normalcy would return, that there would be less violence. She ran a small shop and studied law. But criminal gangs rose up in the power vacuum that followed the war. Her shop was robbed many times at night. She graduated with her law degree and got work at a firm, but then a judge she knew was threatened with murder, and another lawyer she worked with was kidnapped.
A family member in the U.S. said she should come north.
"I didn't think about it twice" she says. "I said 'Yes.' And in the beginning, it was very difficult."
In 1997, she and Jose left El Salvador for California. Gloria was 33, Jose was 2 months old. She bought tickets to fly to the U.S. on a tourist visa that they simply overstayed. She found work cleaning offices and houses. Then, in 1998, she moved to Minnesota, where she'd heard there was more work. Gloria cleaned and packaged fruit and held a variety of other odd jobs. Then in 2001, two huge earthquakes shook El Salvador, and then-President George W. Bush opened applications for TPS again. That's when Gloria and Jose applied.
TPS offers a work permit and protection from deportation. Kara Lynum, an immigration lawyer, says, "With a work permit in most states you can get a driver's license and you can get a Social Security number. Between those three documents, for a lot of people, that unlocks a lot of opportunities for them."
With a work permit, Gloria could secure more steady, well-paying jobs. She worked with a community outreach organization in the Twin Cities, and eventually got a job as an at-home personal care assistant for the elderly.
TPS was intended to be temporary, and each president must decide whether to extend it. "It's not a pathway to citizenship," Lynum says. "It's renewable as long as the president extends it or redesignates it."
Every administration, Republican and Democrat, has kept TPS going for Salvadorans since 2001. And it's been extended to people from nine other countries. Previous presidents have been unwilling to uproot people who've created lives in the United States and send them back to unstable countries.
"The situation on the ground in El Salvador has not gotten better. It's still incredibly dangerous," Lynum says.
But earlier this year, President Donald Trump and the Department of Homeland Security announced they'd end TPS for the nearly 200,000 Salvadorans that have it, by September 2019. The administration has also announced the end of TPS for tens of thousands of other people from several South American, African and Asian countries. Right now, there are more than 300 college students in Minnesota on Temporary Protected Status according to Minnesota State Colleges and Universities.
"El Salvador was the murder capital of the world for a long time," Lynum says. "It's a country experiencing incredible civil strife. To think about how the election in 2016 turned out and that El Salvador would suddenly be considered a safe country to return to — I don't think anyone could have predicted that."
September 2019 is three months before Jose would get his degree. He'd be forced to leave the only country he knows, for a country he only knows from stories. He thinks maybe his school would let him stay on as a foreign exchange student. But, he says he still might lose the chance to build a life in the country where he grew up.
"My mom and I have lived here all our lives," he says. "This is all we have."
On a visit home from college, Jose and I watch as his mom makes pupusas. They're corn pancakes filled with meat or cheese. They're as common to Salvadorans as a hot dog is to most anyone growing up in the U.S.
Gloria sets out dishes of homemade salsas and pickled vegetables, traditional accompaniments to pupusas. Jose goes to the fridge for a bottle of ketchup.
"I'm different," he laughs. "So sue me."
Pupusas, the Spanish language and his mom are about the only connection Jose has to El Salvador. He has no memory of the country, no desire to ever visit, and because he has TPS, he wouldn't be allowed to travel there anyway. Not without permission from the U.S. government.
Temporary Protected Status never felt temporary to Gloria. To create normalcy in her family's life, she set down roots. She bought a car and a house that she's still paying off. In that home, she makes pupusas for everyone. She fed them to the foreign exchange students that lived with them throughout Jose's high school years, to the Brazilian woman who lived with them when she was trying to get away from an abusive husband. To the elderly patients she has visited everyday for 15 years in her job. Gloria once stayed up all night to make 100 pupusas for Jose to sell to raise money for his Boy Scout troop.
Growing up, she put Jose in every camp, class and club she could find. He was in summer school every year through middle school. She wanted him to be somewhere safe, where he was learning.
"I never had a summer," he laughs.
Despite what might seem tough love, Jose knew she was looking out for him. They've always looked out for each other. When Gloria had surgery on both knees and was out of work for seven months, Jose took on her patients. Over the years, many of those patients have become like family. One of Gloria's patients even asked them both to be with him in the hospital as he passed away. "He was really like my grandfather," Jose says.
One of her patients even cosigned a bank loan for Jose to help pay for school. TPS doesn't confer citizenship or permanent resident status, so Gloria couldn't sign for the loan.
Jose says he doesn't feel as limited by Trump's timeline as he feels limited by the high costs of tuition. He says TPS didn't really have much of a bearing on his life until he was getting prepared to go to college. Without access to federal financial aid, he and his mom are left to pay for most of his tuition out of pocket. When he looked for scholarships they all asked: citizen or permanent resident?
The process, Jose says, "felt kind of like it was choking me."
He gets some money from the Minnesota Dream Act, a state scholarship fund for DACA and TPS students. But between his mom's wages and his work part-time in the school's technology lab, they don't earn enough to pay the rest of the tuition. He doesn't want to ask anyone else to cosign another bank loan for him. They need to cover about $10,000 in payments to the school for him to stay enrolled next semester. He thinks he'll have to take a semester off to work and save as much as he can. But, of course, time is also running out.
"I've worked more during the summer to hopefully make some money, and it's barely scraping by. We've been in the red for the last few months now. So there's a good chance I won't be coming back here next semester," Jose says. "It's not been easy."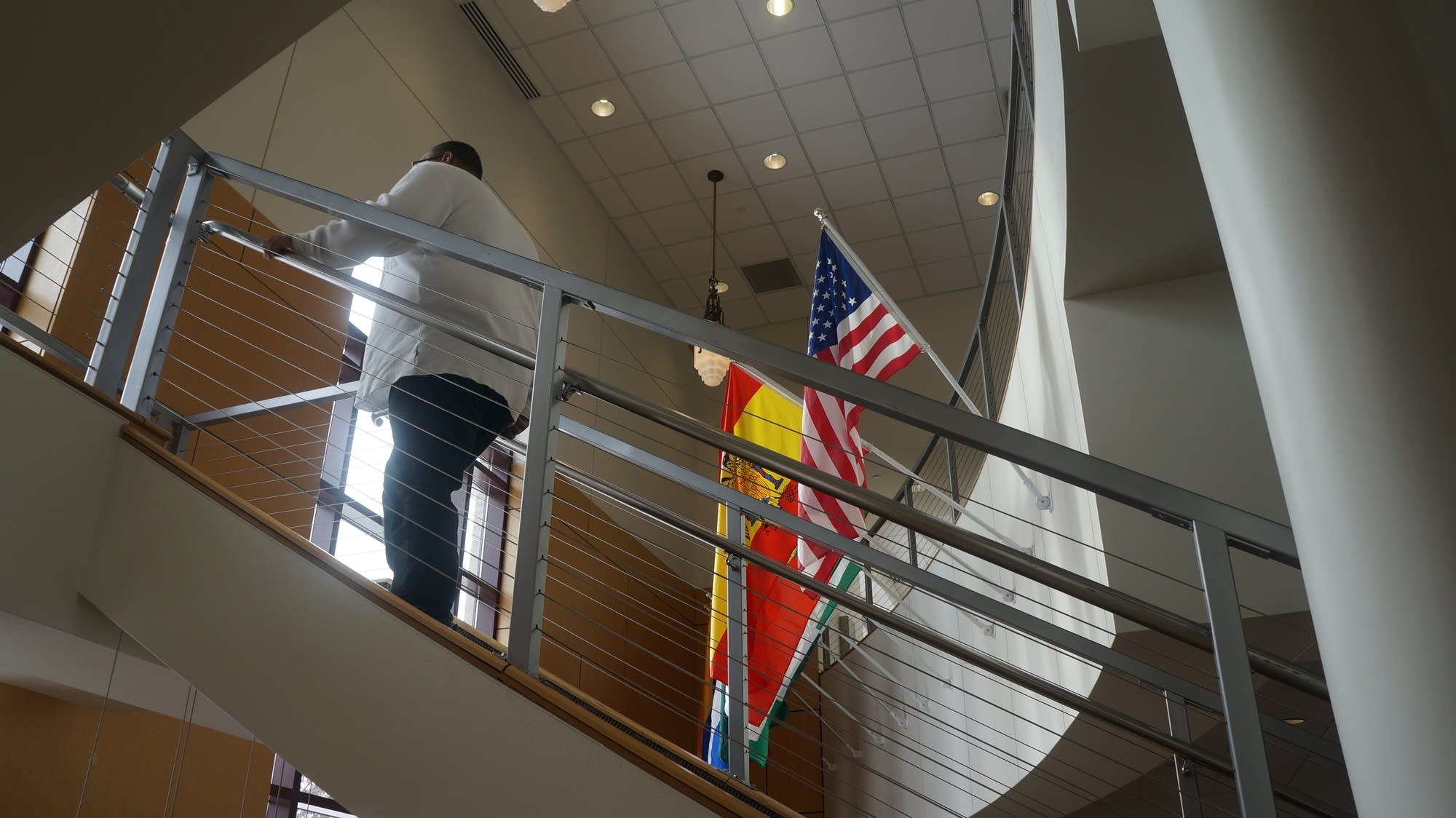 Despite everything, Jose and his mom are holding out hope. A federal judge in California recently issued an injunction to stop the Trump administration from ending TPS until a suit against it is heard. The case argues that Trump's decision to end TPS was done with "racial animus."
The case cites several allegedly racist comments President Trump has made. Not least of which is one at a meeting of legislators in January 2018 to talk about TPS for Salvadorans, Haitians and Hondurans. Trump asked: "Why are we having all these people from shithole countries come here?" The case will likely make its way through the courts for some time, possibly outlasting the September 2019 deadline.
Lynum says that Jose's best bet is for Congress to pass legislation providing people on TPS a pathway to something more permanent. She says it's the same thing many lawyers are hoping Congress will provide DACA recipients.
For now, Jose's future status in the U.S. is in the hands of federal courts, Congress, and the president. Short of getting married to a citizen, there's little he can do but wait.
Nevertheless, Jose is proceeding on the assumption that he always has, that he'll get to stay here in Minnesota. That he'll graduate from college sometime soon, go to graduate school, get that dream job at 3M.
Jose says they try not to think about lasts.
"We live our life as we're here and this is our home. We're just going to treat it as we're staying here," Jose says. "We don't like thinking of the end. That just makes the pressure even more unbearable."
Gloria says Jose is living the dreams she had for him when they came to the U.S.
"Since he was little, he was very smart," she says, "and I said: 'You have to study. I studied.'"
She says that to make a better life here, she feels limited.
"But he, he has no limits," she says.
---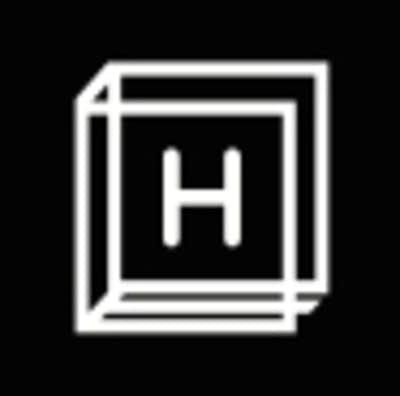 Educate is a collaboration with The Hechinger Report, a nonprofit, independent news organization that focuses on inequality and innovation in education.