Making room for poor kids at rich schools
A new study shows selective colleges could bring in many more talented low-income students. So why don't they?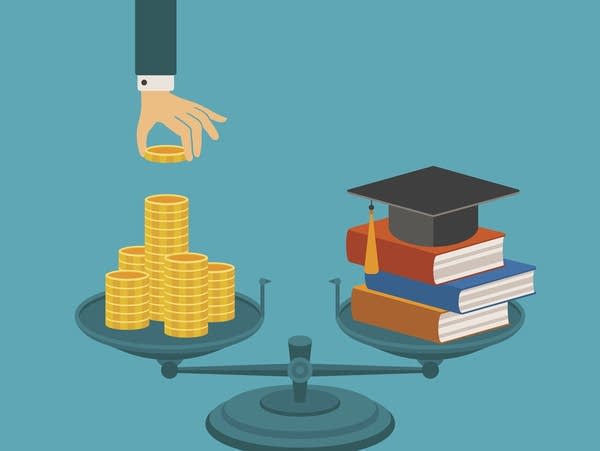 Top schools like Harvard and Yale have gotten good press in recent years for making tuition free for students from low and moderate income families. But a new study shows that not very many of those students are making it to top-ranked colleges.
Researchers at the Georgetown Center on Education and the Workforce looked at the percentage of students who got Pell Grant at the nation's most selective colleges and universities. Most Pell Grants go to students whose families make less than $30,000 a year. The study showed that at hundreds of the nation's top colleges, fewer than one in five students got a Pell Grant.
One reason that matters is that students at top universities are more likely to graduate. Kids from high-income families tend to go to colleges where they have more than an 80 percent chance of completing a degree. Students from low-income families tend to go to colleges where the chance of getting a degree is at best about a 50-50 proposition.
The Georgetown study focuses on a phenomenon known among education researchers as "under-matching." That's when students end up at community colleges and other non-selective schools when their academic records indicate they could do well at much more competitive colleges. The Georgetown study estimates there are 86,000 low-income students who aren't going to selective colleges even though their ACT or SAT scores are good enough to get them in. So why aren't they ending up at those schools ?