The closest you can get to a conversation with Jacob Wetterling about his abduction is to talk to Jared Scheierl. Scheierl was walking home from an ice skating rink in Cold Spring in January 1989 when a man who turned out to be Danny Heinrich forced him into a car, assaulted him, and let him go, uttering some chilling parting words: "If they come close to finding out who I am, I'll find you and kill you."
September 13, 2016
That was nine months before Jacob's abduction 10 miles away in St. Joseph. A big difference in the crimes: Scheierl saw Heinrich's face and described a fat nose and fat ears and "cheese teeth." That made him a key witness in both crimes, which the police believed were connected.
Scheierl was interrogated, asked to sit in Heinrich's car, shown a lineup that included Heinrich and asked to help make forensic sketches. The 12-year-old could remember only so much. For his good, the family moved to a bucolic property near Paynesville. Little did they know, they had just moved Scheierl closer to where Heinrich lived.
Heinrich was on the radar of police almost immediately after the Scheierl kidnapping. And after the Wetterling abduction, police again focused on him. They searched his father's house in Paynesville, questioned him more than once and tried to match his tires and tennis shoes to prints left at the Wetterling abduction site. They collected a hair sample that would, decades later, render a DNA match. They watched him and, in early 1990, arrested him for the Scheierl assault and brought him in for an interview, hoping to pressure him into a confession.
The lead FBI agent in the Wetterling case would later call the interview a "comedy of errors." Heinrich denied involvement, asked for a lawyer and was released. And then, it seems, the radar screen went dark where Heinrich was concerned.
Despite the fact that Heinrich would eventually admit guilt in both crimes, for nearly 27 years he lived with little if any interaction with police. He worked various laborer jobs, including at a custom plastics company and a veneer company. He moved from Paynesville to Benson and then to Annandale, where the police would finally catch up to him in 2015.
Meanwhile, after being contacted by a local blogger, Jared began investigating his own case and connecting it to other assaults that had taken place in the Paynesville area. These were cases, it turned out, that the Paynesville police chief had linked to Heinrich just after the Wetterling abduction. Scheierl researched, went to hearings and cajoled other victims to come forward, then took the big step of going public, still not knowing that Heinrich was his attacker.
---
How the Heinrich deal happened
On Sept. 6, Danny Heinrich stunned a silent courtroom with his confession to the murder of Jacob Wetterling and the assault on Jared Scheierl. Here's an account of the back and forth among attorneys, investigators and family in the days leading up to that confession. It is based on court documents and public comments from those involved.
Aug. 26: Danny Heinrich's defense team told the U.S. attorney's office an agreement was possible that would involve Heinrich confessing and leading authorities to Jacob Wetterling's remains. Prosecutors and defense drafted a tentative agreement.
Aug. 29: Patty and Jerry Wetterling told Luger through their attorney they were interested. Agreement was written but not signed. It called for Heinrich to tell authorities where to search for Jacob's remains and said he would plead guilty to one count of receipt of child pornography. He would also confess to the abduction, assault and murder of Jacob, and to the abduction and molestation of Jared Scheierl. All parties would agree to a 20-year prison sentence on the child pornography charge, and Heinrich would not be prosecuted for the murder or assaults.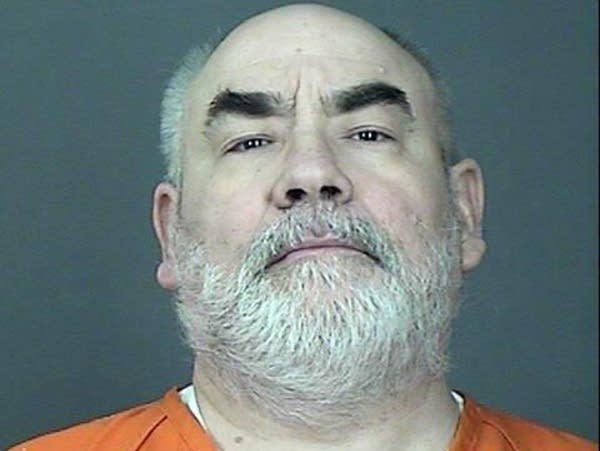 Aug. 30: The Wetterling family met with law enforcement and agreed. Heinrich, his defense team and the prosecution signed the agreement.
Aug. 31: In FBI custody, Heinrich led investigators to the burial site. The Wetterlings were present. After excavation began, one investigator noticed a piece of red fabric. At 1:04 p.m., investigators told Luger a portion of a red St. Cloud hockey jacket had been found, consistent with the one Jacob was wearing when he went missing.
Sept. 1: After a long interview that lasted until nearly midnight, investigators told Luger that Heinrich's confession was detailed and credible.
Sept. 2: Investigators returned to the burial site and found bones consistent with a juvenile male, teeth that would eventually be matched to Jacob's dental records and a T-shirt that said "Wetterling."
Sept. 6: Heinrich pleaded guilty in federal court to one count of child pornography and confessed publicly to abducting, assaulting and killing Jacob. All parties agreed to a 20-year prison sentence for the pornography and no prosecution related to the killing.
Similar plea deals?
Such a deal — avoiding a life sentence in return for leading authorities to a body — is rare. APM Reports found one such case, that of Don Gene Miller, and several others with similar issues:
Don Gene Miller. Lansing, Mich.
Miller led police to the bodies of two victims as part of a 1979 plea deal. He got 10 to 15 years on manslaughter charges — but was already serving a concurrent 30- to 50-year sentence for another rape and attempted murder. He's now up for parole.
The "Green River Killer." Seattle
In 2003, Gary Ridgway confessed to 48 murders and led investigators to some of his victims' bodies to avoid a possible death penalty. He agreed to a life sentence with no chance of parole.
Larry Bright. Peoria, Ill.
Bright admitted eight killings to avoid the death penalty in 2006. He also told investigators where remains were. He was sentenced to life in prison with no chance of parole.
Jesse Matthew. Charlottesville, Va. In 2014, Matthew asked for a deal in which he would tell police where one victim's body was hidden in exchange for a 25-year sentence. It was not accepted. Later, he confessed to two murders and agreed to four separate life sentences with no chance for early release.
William Reece. Oklahoma and Texas Reece led police to the bodies of two of his victims in hopes that a plea deal would help him avoid the death penalty. His case is ongoing.
---
Paynesville Map
---
Profiles
ASSAULT SURVIVOR
Jared Scheierl
Abducted months before Jacob, he tried for years to find his kidnapper.
WETTERLING KILLER
Danny Heinrich
In 1990, he was arrested in the assault of Jared Scheierl but released and not charged.
---
DNA in the abductions
In January 1989, nine months before Jacob Wetterling was abducted, 12-year-old Jared Scheierl was walking home from a cafe in the central Minnesota town of Cold Spring, when a man in a car pulled alongside him and asked for directions. The man forced Scheierl into his car, drove him out of town and sexually assaulted him. He wiped down Scheierl's snow suit with a cloth or mitten before telling him to put it back on. Then, after returning him to Cold Spring, he forced Scheierl to roll in the snow, presumably to remove any remaining physical evidence.
What the kidnapper didn't consider in 1989 was that someday, advances in DNA testing would make it possible to analyze even miniscule bits of blood, hair, semen and saliva years after they were deposited and match them to their human sources. DNA testing was in its infancy back then and not widely used among police departments. The Stearns County Sheriff's Office, which investigated the case, put Scheierl's clothing — including the snow suit, a T-shirt, and a sweatshirt — in storage.
It was much later, in 2012, long after DNA had become an evidentiary force in solving crimes, that the Minnesota Bureau of Criminal Apprehension (BCA) took samples from the clothing and analyzed them for DNA.
---
Documents
---
Help available for sex abuse victims
Counseling and other help is available if you or someone you know has been sexually assaulted or abused.
---
NEXT EPISODE
Capitalizing on the growing belief that pedophiles lurked in every shadow, the likes of Maury Povich and Geraldo Rivera joined the cause with sensational retellings of the crime and its consequences. →
Episode 4: The Circus
---
ASSOCIATE PRODUCER
Natalie Jablonski
EDITOR IN CHIEF
Chris Worthington
EDITORS
Catherine Winter
Hans Buetow
WEB EDITORS
Dave Peters
Andy Kruse
VIDEO
Jeff Thompson
THEME MUSIC
Gary Meister
ADDITIONAL REPORTING
Curtis Gilbert
Jennifer Vogel
Will Craft
Tom Scheck
Emily Haavik
---
Feedback and support
We're interested in hearing about the impact of APM Reports programs. Has one of our documentaries or investigations changed how you think about an issue? Has it led you to do something, like start a conversation or try to do something new in your community? Share your impact story.
Your financial support helps keep APM Reports going strong. Consider making a tax-deductible donation today.